Blog
Volunteering at SGH
May 12, 2023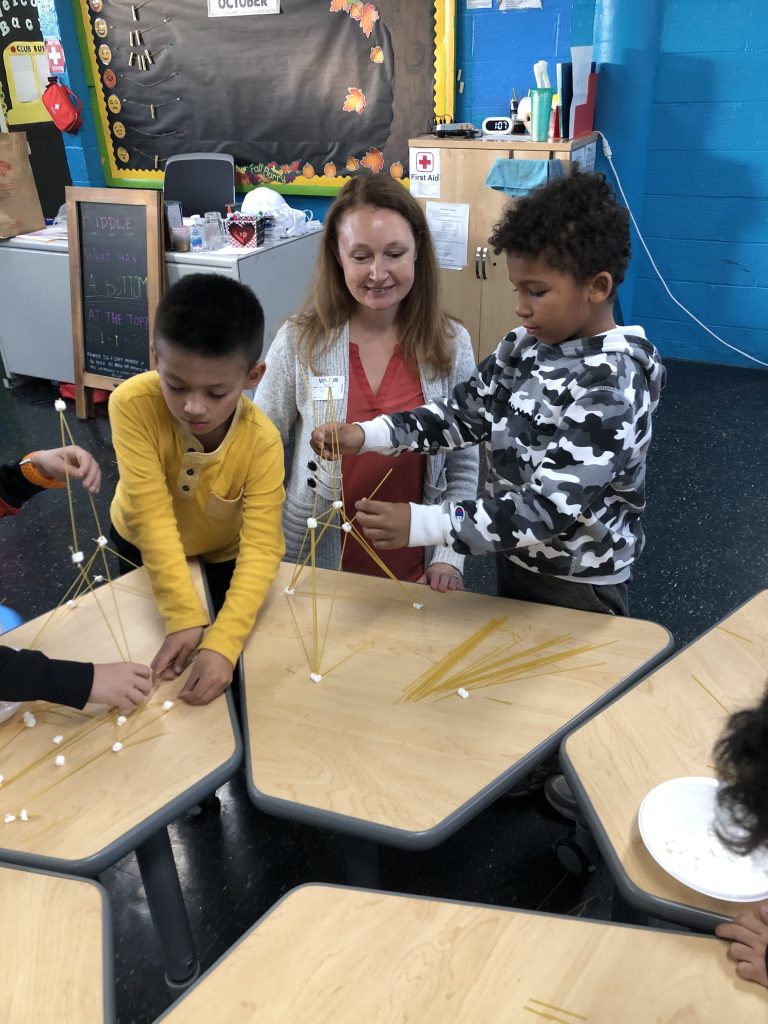 Being an engineer at Simpson Gumpertz & Heger (SGH) has opened the door to many volunteering opportunities — especially STEAM-related (science, technology, engineering, arts, and math) ones. When the Boston Society of Civil Engineers Section (BSCES), part of the American Society of Civil Engineers (ASCE), asked me about SGH's Volunteerism & Philanthropy program, I was excited to work with colleagues to reflect on all the important work we've been doing. Here are a few ways we're getting involved:
An annual scholarship encourages undergraduate college students who strive for excellence and aspire to a career in Civil Engineering. This is a joint program between SGH and BSCES, established in 1996 in honor of SGH's 40th anniversary, and first awarded the following year.
SGH staff worked with Girl Scout troops to promote STEAM careers to girls. This December, several women from SGH volunteered to help with Girl Scouts of Eastern Massachusetts's (GSEMA) Extreme Gingerbread Challenge, focusing on constructing gingerbread houses that could withstand ground shaking.
The ACE Mentor Program of Greater Boston introduces high school students to careers in architecture, engineering, and construction management. SGH staff have been involved as mentors since its inception in 2007.
SGH staff organized a group donation to Corey's Closet in Hooksett, NH. Corey's Closet was established by Corey's parents when their son, who has Down syndrome, was struggling to find a job. They now employ young adults with developmental disabilities.
SGH has a long history of involvement in CANstruction, which is a judged competition to design and build a structure from cans and boxes of food. After the competition, the food is distributed to area shelters and other human service providers.
This spring, a group of SGH team members cooked and prepared meals with Community Servings in Jamaica Plain, MA. The mission of Community Servings is to actively engage the community to provide medically tailored, nutritious, scratch-made meals to chronically and critically ill individuals and their families.
This summer, we plan to join Habitat for Humanity Greater Boston at one of their build sites for a day of learning new skills, working with team members, and most of all, helping deserving families achieve their dream of safe, secure, and affordable homes.