Blog
A Helping Hand Wearing Many Hats
February 16, 2023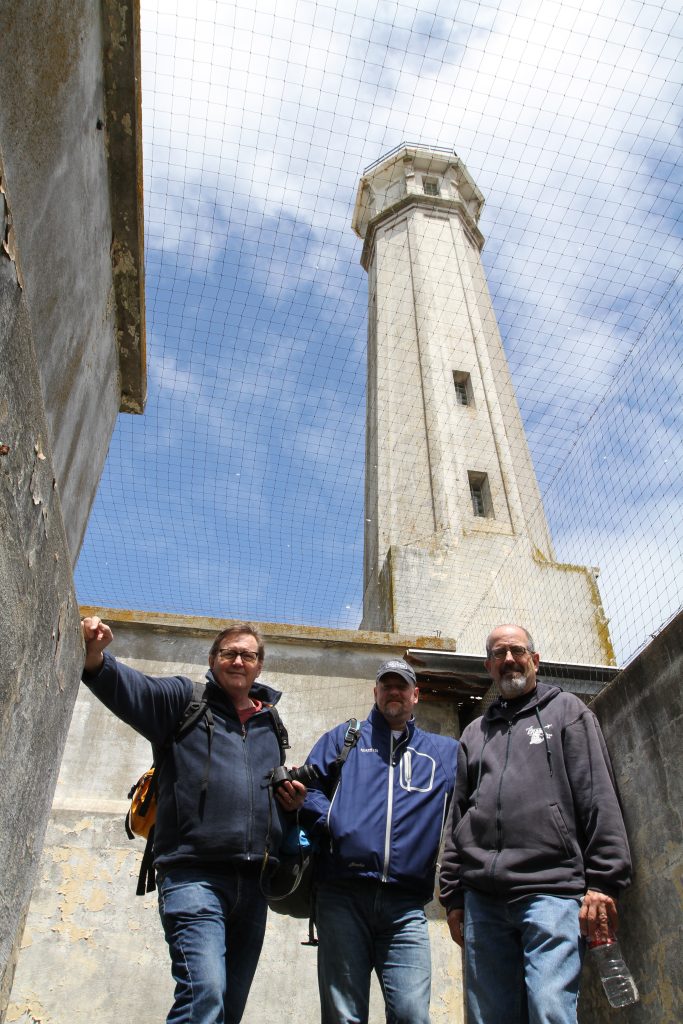 SGH Senior Principal Mat Daw shares his experiences volunteering everywhere he can, what these opportunities mean to him, and how they help motivate him and make him a better person.
What drives you to invest your time in volunteer work?
I've found that if you do what you're excited or passionate about, it makes everything a lot easier and a lot more fun. I seem to have a difficult time saying "no" when industry friends and colleagues ask for help. Whether it's for college students, high school students, or nonprofits, I'm always willing to offer my time or find someone else who might be even better suited to help. It's an incredibly humbling feeling when my name is brought up as someone who may be able to volunteer because there is nothing more rewarding than helping people in need, particularly when the efforts involve my specific areas of expertise or a dire situation. I've had cases where a building owner would come up and give me a hug after we finish helping on a volunteer or pro-bono project—it's hard to put into words how rewarding these kinds of efforts can be.
What types of volunteer work do you do?
I've served on the boards of directors for several nonprofit organizations, like the DC Preservation League, Preservation Maryland, and the Washington Architectural Foundation. As a representative of these groups, I have lent my expertise to evaluate historic or significant buildings that may be in a compromised state and, in some cases, scheduled for demolition.
Relatedly, I have had the opportunity to assist in a number of disaster response efforts, which have allowed me to travel to different places around the world and offer my assistance as a structural engineer after a hurricane, earthquake, flood, or other catastrophe. I have enjoyed being involved with STEM education programs, too, and have been called on to provide mentorship to local and international college and high school students.
How has your work at SGH translated into your volunteer work?
Over the course of my career, historic preservation and saving, rehabilitating, and repurposing historic buildings have become a passion of mine. Whenever I'm asked to offer my expertise for an older structure, I get pretty excited about it. Years ago, we started working for the U.S. Lighthouse Society on a small project at Thomas Point Shoal Lighthouse, which is the oldest screw-pile-type lighthouse in the country. Since starting that work, I've given significant time on many pro-bono and paid efforts at Thomas Point and have encouraged my team members to volunteer to help maintain the structure.  Prior to COVID, we had committed to an annual volunteer day for eleven years at the lighthouse.
Historic preservation and disaster response go hand-in-hand at times. In 2016, after a significant flash flood in Ellicott City, MD, Preservation Maryland called me to meet them that afternoon to help save some of the oldest buildings in the historic downtown area along Main Street. The buildings were very badly damaged by the rushing flood waters, but I convinced the county to save several buildings that were slated for emergency demolition. By the next morning, a local contractor had the buildings sufficiently stabilized and I was honored to have helped the community.
Following the disastrous earthquake in Haiti in 2010, I had the opportunity to provide emergency response work for a local design-build partner. The initial work led to many rewarding opportunities for Keast & Hood, where I worked at the time, to offer expertise in structural condition assessment, rehabilitation, and reconstruction design—as well as many pro-bono initiatives. Some of our pro-bono initiatives included designing and constructing three new school buildings in the Jacmel region of Haiti. It was very moving to see how these efforts positively impacted these communities—this was undoubtedly some of the most important and rewarding work of my career.
What part of your volunteering work has the biggest impact on the engineering community?
Working with high school students, especially those with less fortunate backgrounds that have an interest in STEM or engineering, has a major long-term impact on the professional community because it helps further the next generation and promotes diversity in the industry. I have been fortunate to have seen the benefits of mentorship throughout my journey. When I was very young, I had an incredible mentor who was my eighth-grade drafting instructor. He helped me find my passion and realize what I wanted to do for the rest of my life. I've always been grateful for that interaction and want to do the same for the students that I mentor by sharing my excitement for the profession. Seeing these kids searching for their passions and being hired as interns or accepting full-time jobs is incredibly rewarding and lets me know that these programs truly make a difference. The notes of thanks I've received from students or their parents are really special to me and have made these efforts incredibly worthwhile.
What have you learned from your time volunteering?
It's easy to go into these opportunities thinking that others will benefit from my help and experience, but I always find myself learning so much in return. My involvement in mentoring programs has taught me how to be a good employer, manager, and leader and gives me insights on trends and the future of our industry. I have always been amazed at how I get just as much out of these experiences as the mentees do. Moreover, working with historic buildings, particularly in a disaster response scenario, has given me a different perspective on my own life. For example, working in Haiti really opened my eyes and showed me how fortunate I am personally—some of those moments were heart-wrenching and will stick with me for the rest of my life. These experiences have driven home the importance of offering a helping hand to those in need and demonstrated to me how communities can become stronger together.
What advice would you give others looking to volunteer their time?
My advice would be don't be afraid to dip your toe in the water, because even one small task can make a huge difference. And once you see that difference, it becomes so much easier to commit that time and makes you want to give even more. I've found these opportunities to be incredibly rewarding but learned early on to only commit if you can expend the time and energy needed to bring value to the organization. Find your passion and seek out opportunities to help in that area. If you're doing something you're excited about, it doesn't feel like work and it becomes that much easier to balance your time.