News
November 24, 2021
SGH Volunteers at Canstruction to Help Local Food Banks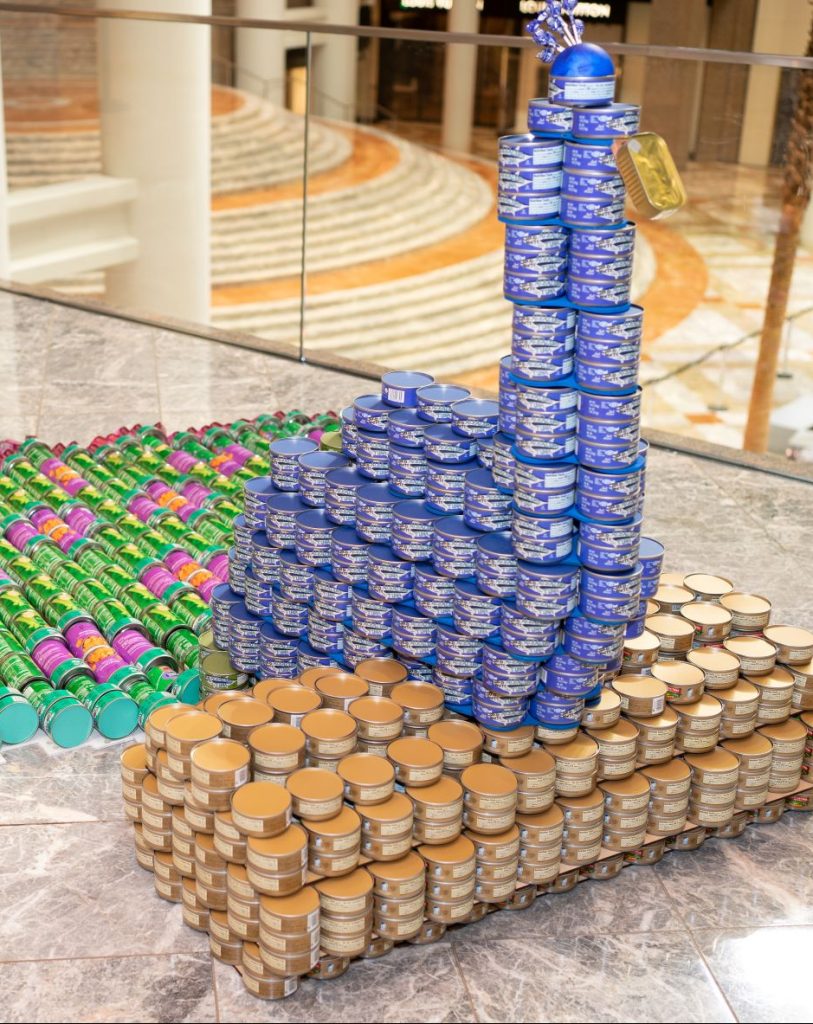 This month, Simpson Gumpertz & Heger (SGH) employees from our New York and Washington, DC, offices took part in Canstruction events to help feed their local communities. Participants in these competitions construct sculptures from canned food, which are then donated to local food banks as part of the organization's hunger relief efforts.
Employees from our New York office built a sculpture, "Neither Fish Nor Fowl," which was on display at Brookfield Place in Lower Manhattan. The piece was made from 1,718 cans and will feed 702 New Yorkers this Thanksgiving season. Donations in New York were made through City Harvest.
The Washington, DC, team constructed "The Very Hungry CANerpillar," at the National Building Museum. The sculpture, which will provide more than 3,000 meals, was made from 3,458 cans and won the competition's "Most Artistic" category. These cans will be donated to the Capitol Area Food Bank.
SGH employees that participated in the events include Robert Abdallah, Gloriana Arrieta Martinez, Kevin Black, Christopher Brandmeier, Danielle DiDomizio, Trey Dondrea, Allison Fricke, Leonidia Garbis, Erica Inmacolato, Eamon Liu, Vanessa Notario Perez, Krissia Ortiz, Tiolina Pistilli, Sarah Rentfro, David Ribbans, Cheryl Saldanha, Kayla Salmon, Basak Siklar, Alexander Stephani, Ted Stimpson, Jordan Stirling, Shino Takagi, Jordan Weinstein, Jordan Wheeler, Kyung Yoon, and Daniel Zambito.
View All News