News
January 26, 2023
Tower Theatre Wins ACEC California Award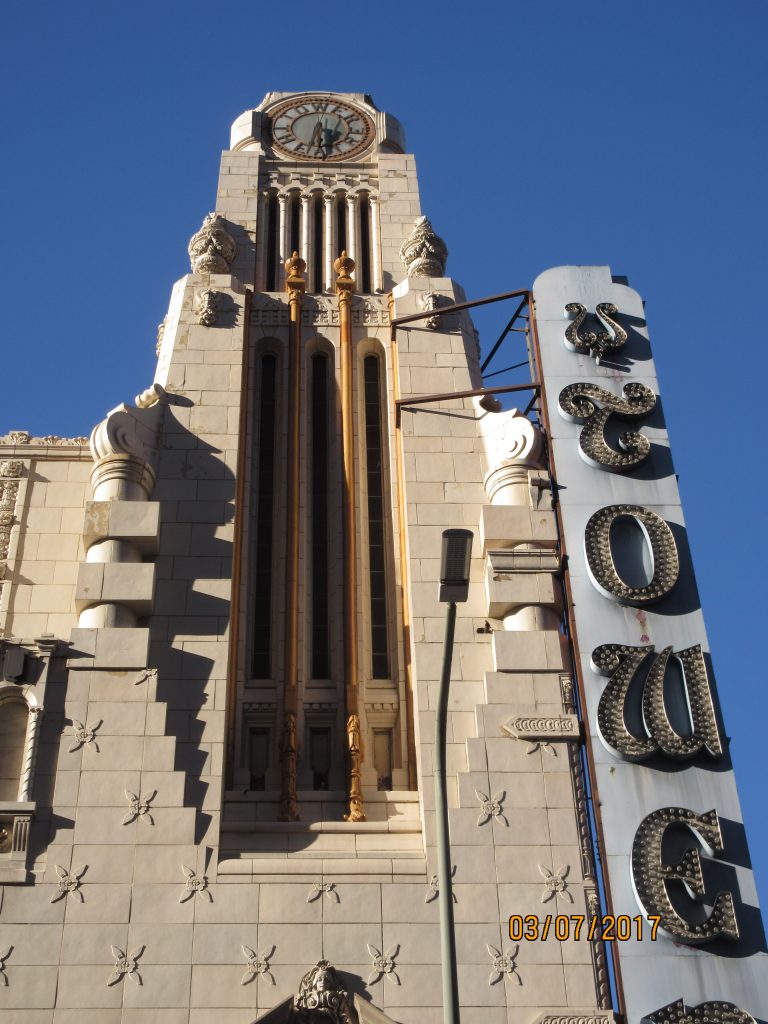 The Tower Theatre in downtown Los Angeles, designed by S. Charles Lee in the Baroque Revival Style and constructed in 1927, is a national historic landmark and a designated Los Angeles Historic-Cultural Monument  that had fallen into disrepair over the years. The theatre was one of the first of its kind constructed with air conditioning and wired for sound, and was where the first synchronized-sound motion picture was originally screened. The owner worked with the tenant to perform a voluntary seismic upgrade and develop the structure into a flagship store.
"I am proud to have been a part of this team to successfully preserve and repurpose this important historic building," said SGH Associate Principal Anindya Dutta. "Our work transformed the space and greatly improved the seismic performance. Together, we overcame many engineering challenges, which included replacing the sloping first floor and balcony seating area to accommodate a new retail program as well as seismically strengthening the building to modern standards."
SGH provided structural and seismic engineering services for the project as well as waterproofing and code consulting services. Also on the team were Beverly Real Estate Group (owner), Foster + Partners (design architect), Gruen Associates (architect of record), and Shawmut Design and Construction (general contractor).
In addition to ACEC, several organizations have acknowledged the Tower Theatre project with prestigious awards, including an AIALA Design Award (Honor) from AIA Los Angeles, Excellence in Structural Engineering Award (Award of Merit) from the Structural Engineers Association of Southern California, California Best Projects Award (Award of Merit: Renovation/Restoration) from Engineering News-Record, and Preservation Design Award (Trustees Award for Excellence) from the California Preservation Foundation.
Read more about the ACEC California winners.
View All Events