News
October 1, 2021
SGH Projects Win Top Honors from ACEC of Massachusetts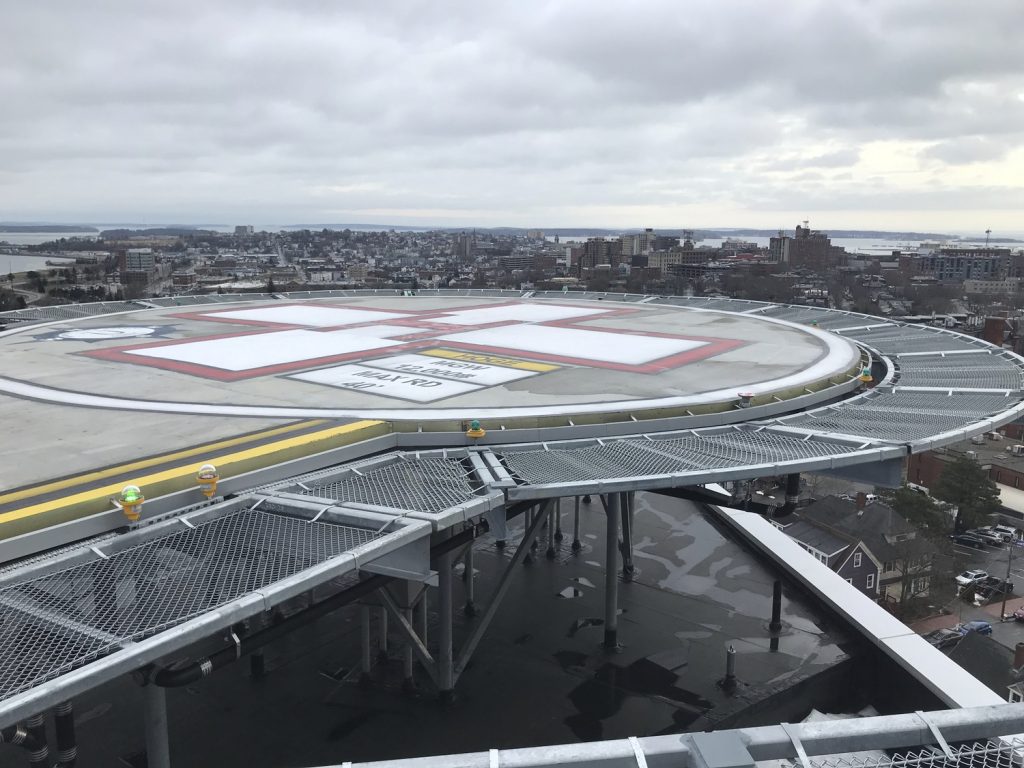 The American Council of Engineering Companies of Massachusetts (ACEC/MA) honored two Simpson Gumpertz & Heger (SGH) projects at a virtual Engineering Excellence Awards gala, which celebrated both the 2020 and 2021 competitions. The Maine Medical Center Coulombe Family Tower received ACEC/MA's 2021 Grand Conceptor Award as the program's best project. The Emerson College Little Building was a Grand Conceptor finalist and received a Gold Award.
Grand Conceptor Award: Maine Medical Center Coulombe Family Tower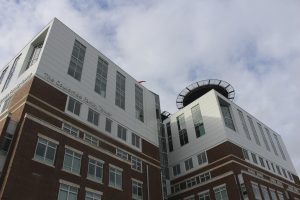 SGH served as the structural engineer of record and the building enclosure consultant for the Maine Medical Center (MMC) Coulombe Family Tower expansion project, which adds two stories and a new heliport to the existing building and helps MMC support the area's growing population. The addition houses the Susan Donnell Konkel Pavilion for Surgical Oncology and Marshall L. and Susan Gibson Pavilion for Medical Oncology, allowing MMC to advance cancer care and adapt to evolving health care needs.
The project also relocates the hospital's heliport. The new Linda and Diana Bean Sisters Heliport can simultaneously support two helicopters and helps MMC expedite the time to emergency patient care.
The project team – including Perkins&Will, architect of record, and Turner Construction Company, construction manager – worked closely with MMC to execute the project while the hospital, including the Coulombe Family Tower, remained in use.
Gold Award: Emerson College Little Building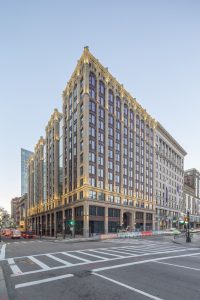 The twelve-story Emerson College Little Building was experiencing cracking and spalling and had required regular facade inspections and repairs, as well as permanent staging to protect pedestrians from potential fall hazards. The project, for which Simpson Gumpertz & Heger was the building enclosure consultant, renovated the building to upgrade the student dormitory and address the failing facade.
The project team – including Elkus Manfredi Architects, architect of record; Suffolk, general contractor; and McNamara Silvia, structural engineer of record – collaborated with the city of Boston's Landmarks Commission to develop a plan for salvaging the structure and replicating the facade with modern materials to recreate the original aesthetic, while improving thermal performance and occupant comfort. Matching the building's original appearance was especially important due to its location facing Boston Common. The project also helped the college capture additional space within the existing perimeter by adding a thirteenth floor within the height of the original parapets and infilling the building setbacks along Tremont Street to create new common spaces.
View All News