News
March 29, 2017
Simpson Gumpertz & Heger Awards Scholarship to Wentworth's Clay Harman at BSCES Student Night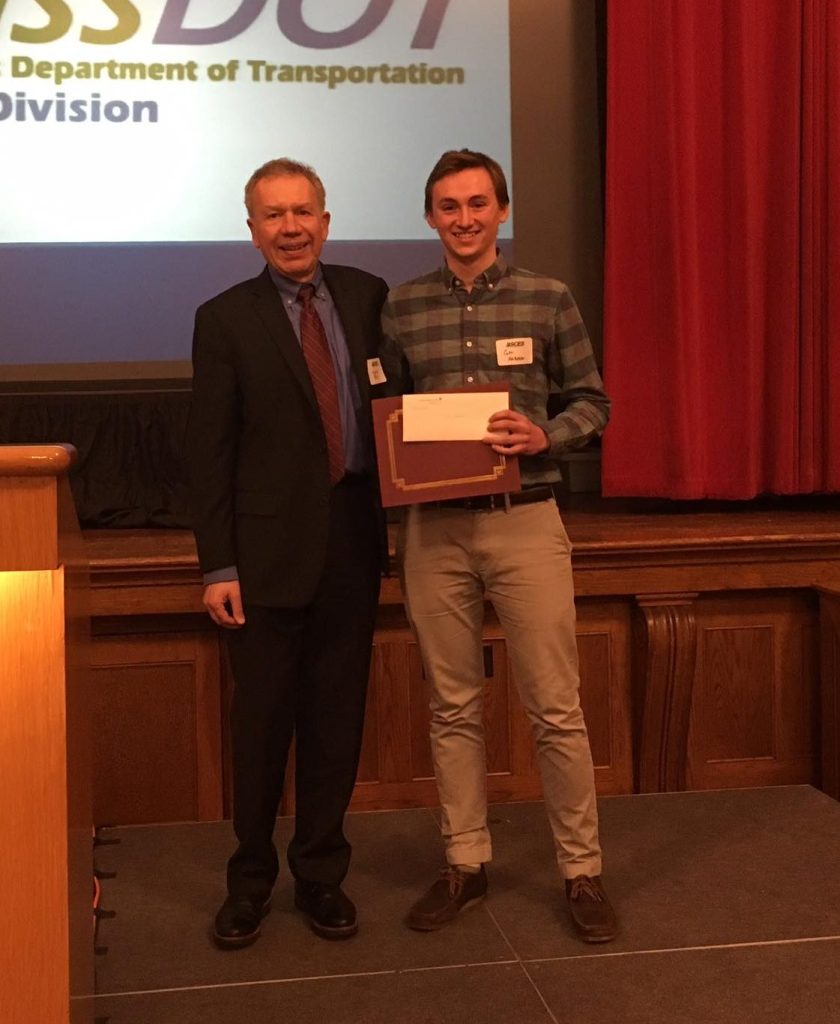 Simpson Gumpertz & Heger (SGH) sponsored the 105th Boston Society of Civil Engineers Section (BSCES) Student Night on 28 March 2017 at the Wentworth Institute of Technology in Boston, MA. The event, coordinated by BSCES and SGH, provided more than sixty students an opportunity to interact with local professionals, learn about the industry, and celebrate the achievements of their peers.
SGH Senior Principal Glenn Bell presented the evening's grand prize – the Simpson Gumpertz & Heger Scholarship – to Clay Harman, a junior civil engineering student at Wentworth. SGH awards this $7,500 scholarship annually to undergraduate college students who strive for excellence and aspire to a career in civil engineering. As part of his scholarship application, Clay wrote a compelling essay on infrastructure improvements, advocating for expanded use of bike lanes throughout Boston. Clay argued that selectively eliminating street parking to make room for protected bike lanes would encourage commuters to shift from cars to bikes, benefitting public health and safety and the environment.
SGH also sponsored the evening's keynote presentation. In the session, Ron Rochon from Miller Hull Architects and Justin Stenkamp from PAE Engineers shared their experiences working on the Bullitt Center in Seattle, WA. The speakers provided a holistic view of the building's design, highlighting innovative and sustainable engineering solutions that helped the building earn Living Building certification.
Learn more about the Simpson Gumpertz & Heger Scholarship.
View All Events