News
July 10, 2018
Simpson Gumpertz & Heger Awards 60th Anniversary Scholarships for 2018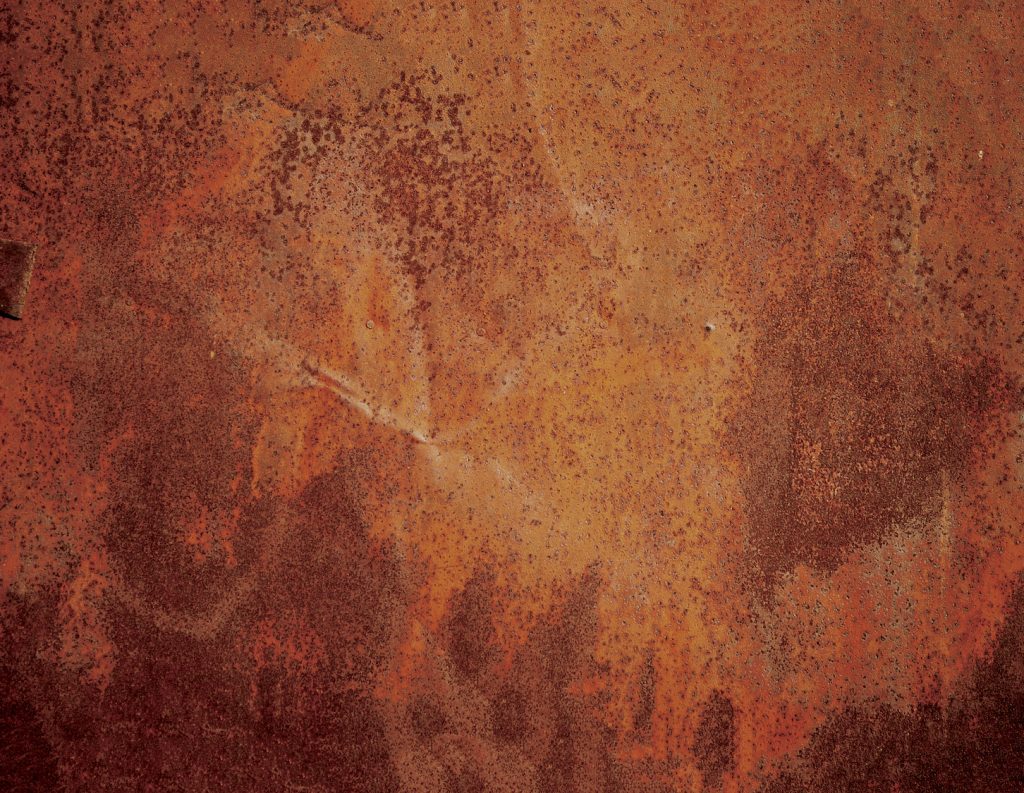 To celebrate our 60th anniversary in 2016, Simpson Gumpertz & Heger (SGH) established a scholarship program to encourage undergraduate and graduate college students to strive for excellence in all aspects of their lives, including their engineering studies. This year, we will award these scholarships to nine bright, hard-working students from top schools across the country.
The scholarship program began with SGH awarding scholarships to partner schools Lehigh University; Northeastern University; Pennsylvania State University (PSU); University of California, Berkeley; University of California, San Diego (UCSD); and University of Texas at Austin (UT Austin). This year, we added California Polytechnic University (Cal Poly) to our list of top schools.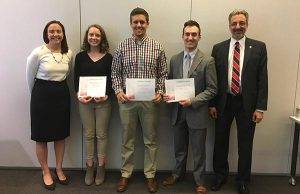 SGH considered civil, structural, and architectural engineering students for these awards, and chose the final recipients not only for their strong academic performance, but also for embodying the firm's core values of passion, honesty, and integrity. After reviewing personal essays and letters of reference, the SGH selection committee chose recipients whose academic and professional ambitions align with SGH. The winners will each receive a $10,000 scholarship.
We are pleased to announce the following scholarship recipients:
Nicholas Cordio, Northeastern University: Nick recently completed his fourth year pursuing a B.S. in civil engineering and M.S. in structural engineering. At school, Nick participates on the Northeastern Steel Bridge Team, serving as captain for the past two years, and researches the resilience of cities and structures against natural hazards.
Bruno Fong-Martinez, UT Austin: Bruno is a Ph.D. civil engineering student interested in concrete materials. He attended Cornell University for his undergraduate degree, where he became interested in learning about concrete. Bruno's research is based on the effect of chemical admixtures on concrete durability issues that have previously been mitigated with fly ash.
Ryan Krostag, Cal Poly: Ryan recently received his B.S.C.E. from Cal Poly and plans to stay at the school to continue his graduate degree. Design projects in timber and reinforced concrete taught him how to work well in teams, collaborate, and improve his communication. These skills helped him lead his school's concrete canoe team to the 2017 national championship.
Melissa Patel, UCSD: Melissa recently graduated with her B.S.S.E. from UCSD, where she plans to also pursue her graduate degree. She worked at UCSD's Powell Structural Laboratory for more than a year and developed a deeper understanding of the functionality, mechanics, and construction process of structural elements. Working alongside professors and graduate students and watching large-scale testing has allowed her to nurture a deeper understanding and passion for structural engineering.
Eric Ross Iavarone, PSU: Eric is a fourth-year student pursuing a combined B.A.E. and M.S. in architectural engineering with a specialization in structural engineering. He has always wanted to balance technical knowledge and practical work experience, and strives to build relationships with his professors, challenge himself to excel in class, participate in organizations, and pursue a master's degree. Eric is working as a technical intern in SGH's Washington, DC, office.
Robert Witkowski, Lehigh University: Robert is a recent graduate of Lehigh's Integrated Business and Engineering honors program and is pursuing a master's degree in structural engineering. Outside of the classroom, he served as treasurer of Lehigh's American Society of Civil Engineers chapter, which helped improve his communication and interpersonal skills, as well as further expose him to the world of civil engineering.
Due to the impressive caliber of applicants this year, we also offered additional $5,000 scholarships to several students showing strong academic performance and demonstrating SGH values. These scholarship winners are as follows:
Katheryn Huckins, Northeastern University: Katheryn recently completed her third year working toward a combined bachelor's and master's degree. She is a committed member of the Northeastern University Baja Team, where she designs, builds, and races off-road cars. Katheryn spent six months with SGH in the spring of 2017, where she demonstrated a first-class aptitude for scholarship, a genuine interest in engineering, and an effortless balance between individual and group performance.
Nicholas Lancellotti, Northeastern University:  Nicholas recently completed his fourth year working toward a bachelor's degree. He is also pursuing a minor in communications studies, which has proven to be a critical asset in the workplace. During his one year of experience as an intern at SGH, he demonstrated an impressive professional ambition, with a goal to design structures and communities that are better equipped to sustain natural and man-made disasters through improved resilience.
Sierra Scott, PSU: Sierra is currently pursuing a B.A.E. and M.S. in architectural engineering with a structural focus. She is currently working as a technical intern in SGH's Washington, DC, office. Growing up, she had two passions, art and math, which led her to pursue architectural engineering because it incorporates artistic design alongside mathematical and logical procedures to solve problems.
"Our founders established a corporate culture built on passion, continuous learning, and excellence, and these students are perfect ambassadors to perpetuate these ideals," said Stella Mereves-Carolan, SGH Senior Recruiting Specialist. "Regardless of position and role, everyone at SGH is both a learner and a teacher, and we all look forward to learning from these bright young students. Our shared teaching-learning partnership guides our continual journey of professional and personal development and helps us achieve rewarding careers that advance and improve ourselves, our firm, our profession, and society."
View All Events