Blog
Coming Together and Giving Back: Volunteerism & Philanthropy at SGH
January 24, 2023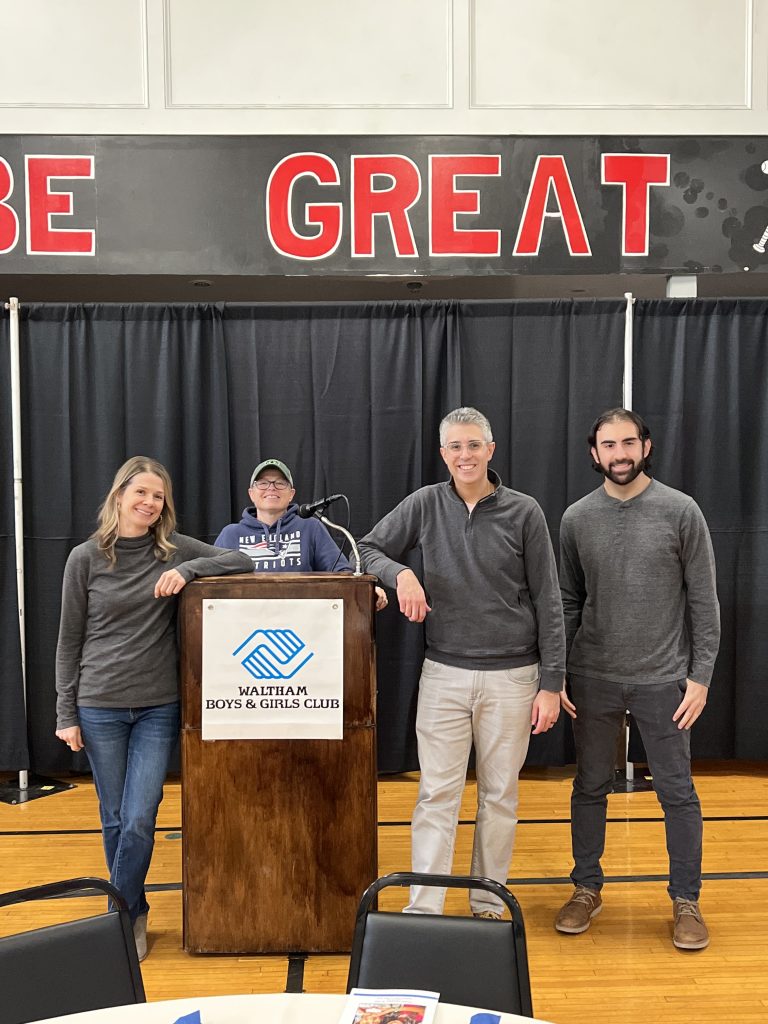 SGH Director of Marketing Nicole Sparks oversees the firm's Corporate Responsibility Program and champions its Volunteerism & Philanthropy pillar. Here, she discusses the importance of these efforts at SGH, the causes the company is most passionate about, and her own individual volunteering activities over the years.
How do volunteerism and philanthropy align with SGH's mission?
Being a responsible corporate citizen has been fundamental to SGH since our beginning in 1956. Our three founders were MIT professors, and they were enthusiastic about preserving and advancing the engineering profession by providing educational opportunities to future generations and actively participating in professional organizations. To us, continuous improvement means a commitment to growing as individuals and to making a positive impact in the communities where we live and work. Giving back allows us to do both.
Why is it important for SGH to have a formalized volunteering program?
SGH employees have always been active in their communities. This program helps us provide better structure and resources to support those efforts—and celebrate this important work. The program also provides more ways for teams to spend valuable time together serving others. We have a platform where volunteers can find opportunities, track hours, and connect with each other to plan events. Also, each office has volunteering liaisons who help coordinate group activities like STEM educational sessions, beach clean-ups, charity walks, or building new housing. There is a great sense of unity that comes from gathering to make a positive difference.
What were the important considerations in building out a program like this?
Since our offices are spread out nationwide, we knew it was important to let each one give back to the organizations they are most passionate about. Establishing volunteering liaisons in each office helps our teams plan their volunteer work on the local level.
From a philanthropy perspective, we also wanted to highlight the causes that mean the most to our employees. While we support many charities and organizations, the ones rising to the top are housing and community development, and youth education, specifically in STEM areas. Making sure our efforts represent our population is critical.
To us, continuous improvement means a commitment to growing as individuals and to making a positive impact in the communities where we live and work. Giving back allows us to do both.
What are you most looking forward to with the program?
I'm excited to build on the momentum we are seeing across the firm. By aligning with the specific causes that our employees really care about, we can focus our efforts and make a stronger impact. And the more we become aware of the great activities our fellow employees are doing, the more we can share in the accomplishments and encourage each other to participate. This type of work is contagious in the best possible way.
How do you give back to your community?
There are so many valuable organizations to support. I try to pick activities that are meaningful to me, but also easy to commit to. Over the past 15 years, I have volunteered with the Read to a Child program, which works to instill a love of reading, improve literacy skills, and support students from under-resourced communities. I visit a local elementary school once a week at lunchtime, where I spend time reading with and getting to know a student one-on-one.
What motivates your continued work with this organization?
What makes it meaningful to me is realizing that I can make an impact. I've been with the same student for the past three years, and seeing her progress from first to fourth grade has been a rewarding experience. At the end of each school year, it's great to reflect on how much she's grown. And I keep coming back because consistency is so important to a child. For me, it is not a huge effort to make time once a week during lunch. For my reading partner, it's valuable to see someone showing up week after week. Just being there—that's what matters.