Blog
Volunteering 101: Giving Back and Learning Something New
October 17, 2022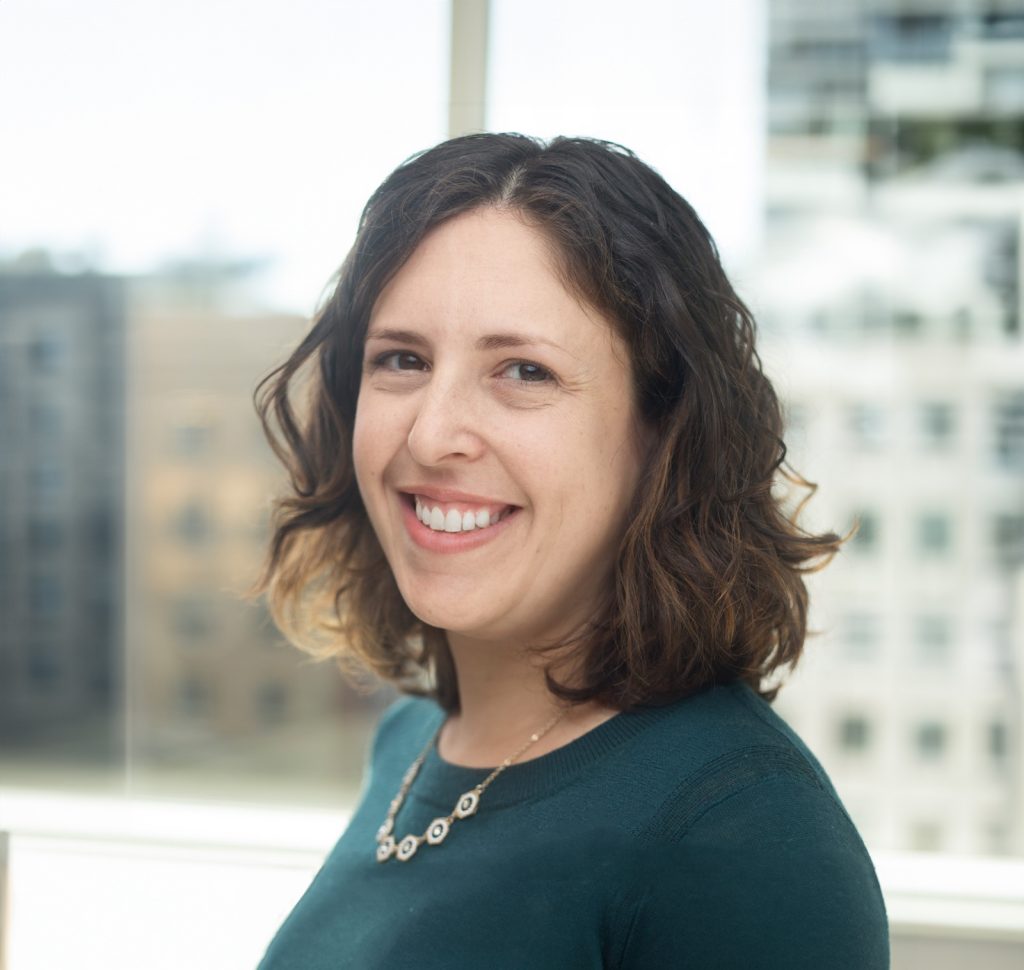 SGH Senior Project Manager Emily Appelbaum shares her experiences volunteering at her children's school and how these efforts bring new perspectives to her project work.
How do you give back to your community?
I devote a good amount of time volunteering with my children's school here in Washington, DC. Currently, I'm the Treasurer of the Board of Trustees there, but I've also held other positions with the school.
It's a fabulous school that my kids have attended ever since we moved here seven years ago. It's also the only Jewish day school in the city and an important part of the region's Jewish community, which makes it easy for me to want to give back. It's a great way to be involved in our community, and I also think it's important for my kids to see me doing volunteer work to show them what we value as a family.
How did you get involved with this program?
Several months after we moved here, the school received a donation to fund a facilities expansion to accommodate a larger student population. The school previously went through sixth grade, but they wanted to make it a full middle school and take students through eighth grade. A contact knew that I was a structural engineer and asked if I would be interested in getting involved, so I joined the facilities committee to help out. I spent about a year as a committee member, learning about the physical aspects of the project, then I took on a co-chair role and spent the next few years seeing the project through as a school representative. It was an interesting experience because I hadn't worked on the owner's side of a building project before, I've always worked on the design team. It was a really neat perspective to have.
Near the completion of the project, the school asked me to join the Board of Trustees and to stay on as chair of the facilities committee to oversee what happened after we completed the expansion. After about five years, I needed a change and transitioned to a role as head of the finance committee, where I'm starting my second year as Treasurer.
What has been the most enjoyable part of this work?
I think it's the new experiences it brings. There are about 500 students at the school, and if I wasn't so involved, I think I would be more naturally inclined to form relationships with parents who share my same interests or live around my neighborhood without expanding that network. But by being on the board, I get to meet more staff and volunteers, whom I wouldn't have built relationships with otherwise.
I also like being surprised by the way this role stretches me and forces me to grow in different directions. It can be painful, but that growth is something that I'm happy to have.
Are there any skills you use at SGH that translate over to this role?
Totally. For example, once construction started for the new expansion, we met with the design team and the contractors every week. I was a bit of a translator to help the school understand the ins and outs of a construction project because I get what's happening from my own experience. I'm not their professional consultant in this role, but I understand what the issues are, and I can help advise who ought to be a part of these conversations to help solve any conflicts.
And on the flip side, this role gave me a completely different perspective on the type of work that I do. Beyond understanding why certain questions are being asked, I saw that what matters to the owner isn't always what matters to a design consultant. We have to put our heads in a different place and understand that we are trying to create a project that solves the owner's problems. Thinking from their perspective is really helpful.
You can volunteer in an area where you bring specific expertise, but you don't have to. If you're willing to try something new, people are usually willing to accept you.
What is your favorite way to give back to your community?
I get most excited about giving back through planning and engagement. I'm not good at cooking, so I'm never first in line to work the bake sale (laughs). But I am good at working behind the scenes to help with planning activities. If someone comes up to me and says, "I have this project I want to do," I'm usually pretty good at moving that in a productive direction. And with engagement, I don't often take a formal role in these areas, but I like to listen and take active part of the conversation to help move a group forward.
What advice would you give to others looking to get involved?
I would say find a cause and just jump right in. It's a great way to meet new people. We all tend to have little groups in our life that we associate with, so it's a nice way to branch out and connect with new people over a shared goal. Also, you can volunteer in an area where you bring specific expertise, but you don't have to. If you're willing to try something new, people are usually willing to accept you.