Blog
Kindness Multiplies: The Magic of Giving Back to the Community
May 25, 2023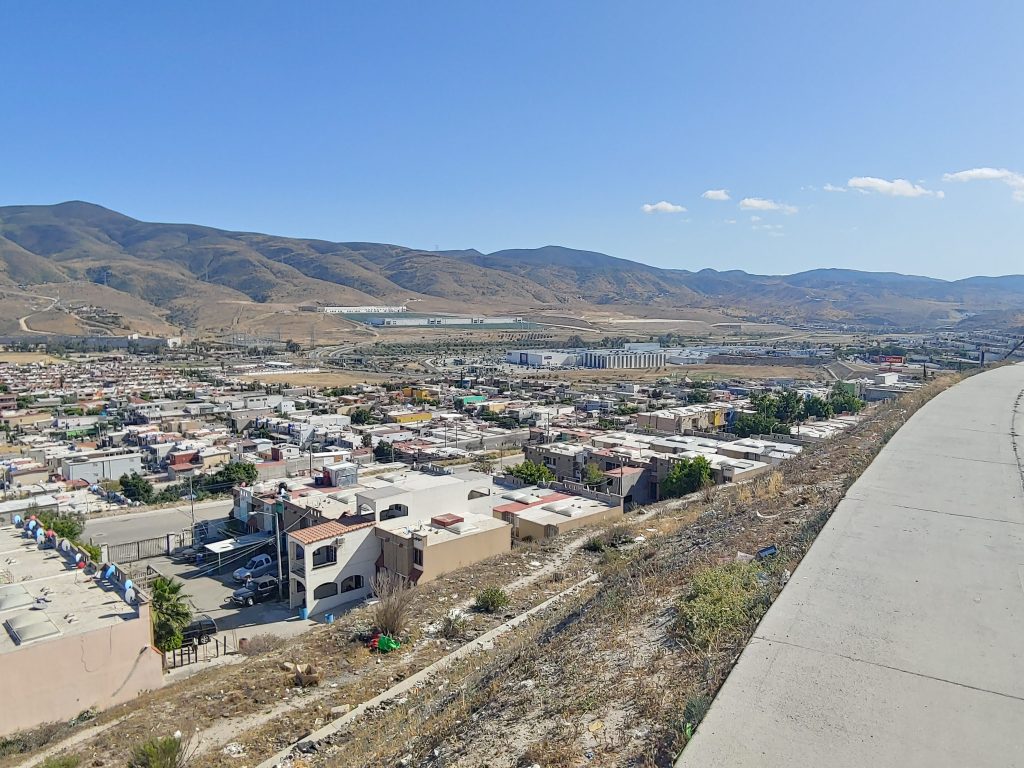 SGH Principal Derrick Watkins recounts his volunteering experiences and details the magic behind giving back.
What type of volunteer work do you do?
It's changed over the years as my interests have changed, but I've done a variety of things from building houses in Mexico to teaching English overseas in China, Russia, and Ukraine. Right now, I'm involved with a project called Give Clean Water that brings and installs water filters to nations that don't have clean water. I'm also involved with an organization called Outreach Theraplay, which builds playgrounds for children with special needs.
What got you into volunteering?
It started with my mom—hospitality is her thing. Growing up, we would always have people over and she would make food for everyone. She would sit and talk with strangers for hours and get to know their life stories. Watching her find ways to help the community is what drew me to give back. My first real opportunity to give back on my own was volunteering with church programs to help locally or overseas.
What volunteering experiences have stuck with you the most?
It's always the people. Volunteering is a way to help people, and to see someone's life changed and to see their gratitude is so rewarding. By giving, you're getting. It's a crazy reverse logic that happens in volunteering, and the more you give, the more you get out of it. Kindness multiplies—that's the magical part of it.
Every experience leaves an impact in different ways. One moment that sticks out was when I was building houses in Mexico with an organization called Amor, which means "love" in Spanish. We had the opportunity to meet a high-ranking official in the Mexican government who had a difficult childhood. She told us her family lived in a house built by Amor that allowed them to stay together and served as a home base from where she could go, get an education, and become successful. Opportunities like that are special. We go and build a house in a weekend and then there's a key ceremony at the end where you hand over the keys to the family who will be living there. There's never a dry eye in the whole place, it's the most amazing moment.
Another one of my favorites is meeting the local children after bringing clean water to their villages with Give Clean Water—and seeing the joy that they have and the impact of this volunteering work. I remember one moment—we were in a rural village in Fiji that was made up of only three houses. The families all lived together, and their children all played together—they basically had nothing but each other, yet they were so joyful. After the project, they brought us into their homes and served us tea to thank us. Just that act of them giving to us when we were there giving to them, it affects you in a certain way that's hard to describe.
What motivates you to continue to volunteer your time?
I feel like we're commanded to do this kind of work. It's our obligation as humans to see the value in other human life and see the scarcity and abundance across the planet. You can look at the world as a bunch of people competing for limited resources, or you can view it as a place with unlimited possibilities if we work together. That's the type of world that I want to live in. And for me, my own spiritual beliefs play a part in my obligation to give back. There's a famous quote where God is speaking and he says, "what you've done for the least of my people you've done for me." So, for me, it's sometimes hard to see God in everyday life, but every human life is sacred. When you give to someone else, you're giving to something greater than yourself.
What advice would you give to others looking to volunteer their time?
Volunteering is like anything else—you just have to start and it will lead you down a path. When I was starting out, I was hesitant because I didn't know what I was going to do and I didn't know the people around me. There's a nervousness and social awkwardness in trying new things. But then you get there, and everyone is so nice and accepting.
When you first start, try to volunteer in opportunities that have a fun aspect to them. For me, a lot of times when I go on vacation, I'll also add on a volunteer trip and call it "a vacation with a purpose." So, you can combine going to a new country and volunteering your time to help others.