News
March 6, 2023
Jefferson Memorial Restoration Wins Excellence in Structural Engineering Award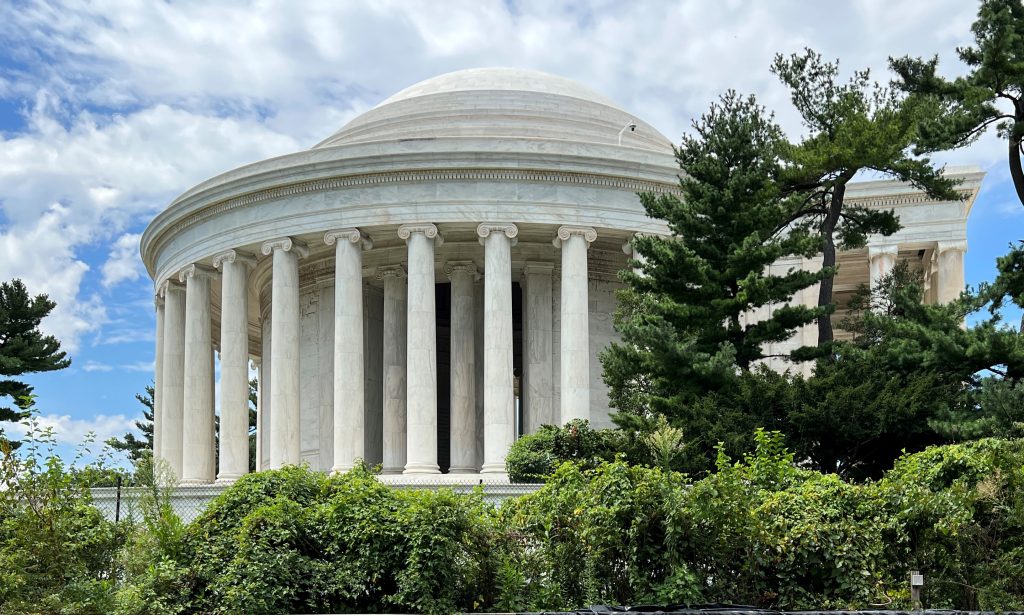 The Structural Engineers Association – Metropolitan Washington (SEA-MW) recently honored the Jefferson Memorial restoration project with their top honor in the Specialized Structures category of the 2023 Excellence in Structural Engineering Awards program. This year's awards winners were recognized at a gala held on 25 February at St. Francis Hall in Washington, DC.
The Jefferson Memorial, originally constructed between 1939 and 1943, sits on the south bank of the Tidal Basin adjacent to the Potomac River in Washington, DC. The memorial is one of the most recognizable landmarks in the city, with millions of annual visitors. The open-air structure features fifty-four columns supporting a circular colonnade, north portico, and four openings into the center of the memorial.
Simpson Gumpertz & Heger (SGH) provided structural engineering services for the first part of a phased restoration planned by the National Parks Service. The goal of the first phase was to restore the roofs, repair the stone, and clean the marble at the memorial while keeping it open to the public during construction. To keep the building watertight and dry, the design team replaced the roofing membrane at the portico roof and the two flat upper and lower roofs that circle the dome. The large marble tiles covering the portico—the dramatic front entry that projects towards the Tidal Basin—were temporarily lifted to replace the deteriorated waterproofing below. This is the first time a new roof was installed at the portico since it was originally constructed more than eighty years ago.
"I am honored to take part in the restoration of this historic and important structure," noted Matthew Daw, SGH Senior Principal and Principal in Charge of the project. "Our work restored beauty and functionality to the memorial and allows the public to enjoy it for many years to come."
View All Events