Webinar
Water-Damaged Structures: Identifying, Understanding, and Dealing with Problems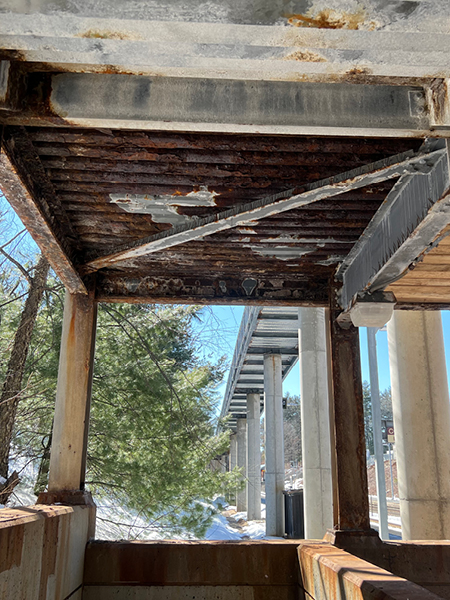 Water is a common source of major problems for buildings and other structures. The consequences of prolonged exposure to water range from reduced longevity of a structure and its finishes to potential falling hazards and failure of structural elements. Immediately eliminating the source of water is not always feasible. However, understanding and identifying telltale symptoms of water-induced structural damage can help facility owners, architects, and engineers identify signs of structural distress—before they necessitate facility closure or produce catastrophic results.
In this webinar, we will present several case studies of water-damaged structures and structural elements to discuss common observable signs of prolonged water exposure, identify associated structural damage, and discuss effective mitigation strategies.
LEARNING OBJECTIVES
After attending this webinar, participants will be able to:
Understand the importance of keeping water out of structures and the implications of leaving leaks and prolonged moisture exposure unaddressed.
Recognize early signs of potential structural issues caused by water.
Identify detailing considerations to mitigate the risk of water-induced structural deterioration.
Incorporate lessons learned into regular inspection and maintenance programs to mitigate the risk of long-term structural damage due to water.
Participants will earn 1.0 AIA CES Learning Unit (LU/HSW) for attending the live webinar. Registration is free. Please note that space is limited – email events@sgh.com to join our waitlist if the session is closed when you register. 
View All Events