Webinar
Petrography: A Closer Look at the Built Environment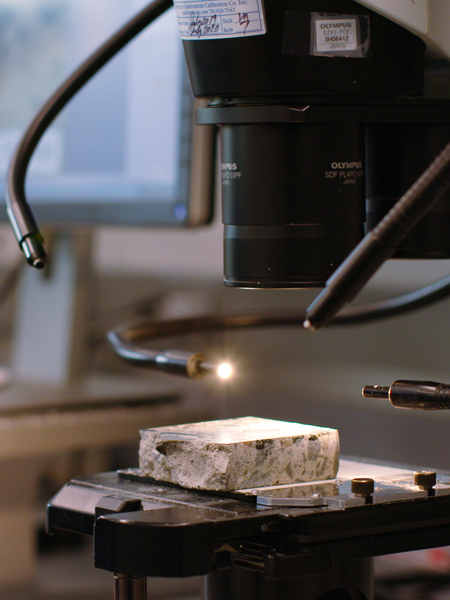 Petrography encompasses a suite of techniques for studying the microstructures and compositions of materials. Although petrography originated as a branch of geology, it can aid engineering and architecture when assessing building materials and investigating deterioration and distress. In contrast to physical testing, petrography primarily produces visual data illustrating the underlying connections between structure, composition, and performance in materials. Accordingly, petrography can also support physical testing by helping to diagnose the contributing factors to low strength. In this webinar, we will explore the variety of building materials—including cast-in-place concrete, cast stone, mortar, and natural stone—that petrographers can examine. Using case studies, we will highlight how petrography can help engineers, architects, and contractors evaluate materials for new construction, conduct condition assessments of existing construction, and understand instances of poor materials performance.
LEARNING OBJECTIVES
After attending this webinar, participants will be able to:
Understand the role of petrography in evaluating building materials.
Recognize the range of building materials that petrographers can examine.
Identify the types of problems commonly investigated with petrographic techniques.
Appreciate how petrography can complement physical testing of materials.
Participants will earn 1.0 AIA CES Learning Unit (LU/HSW) for attending the live webinar. Registration is free. Please note that space is limited – email events@sgh.com to join our waitlist if the session is closed when you register.
View All Events