Publication
Faster and Faster
June 1, 2022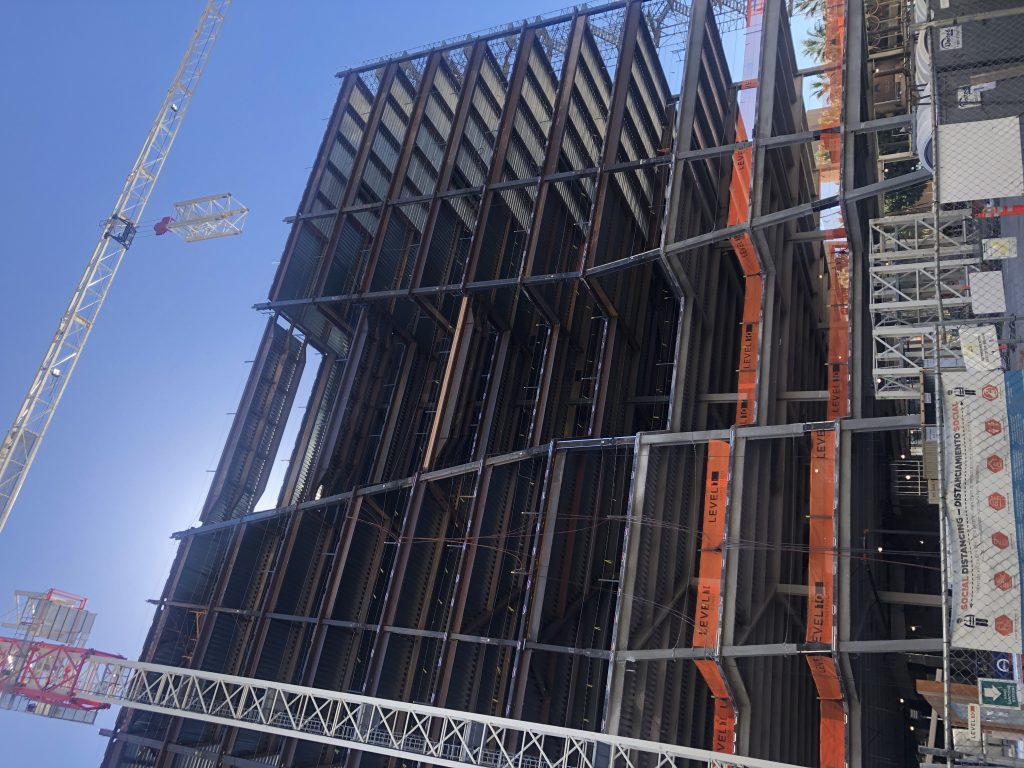 With innovative new design concepts come innovative new ways of executing them in the field.
Take the composite plate shear wall/concrete-filled system, more commonly known as SpeedCore, for example. Developed by structural engineer Magnusson Klemencic Associates (MKA)—with research assistance from Purdue University, the University at Buffalo, AISC, Charles Pankow Foundation, and MKA Foundation—the system involves a concrete-filled steelplate core wall that can reduce a project schedule by several months. (See aisc.org/speedcore for more on SpeedCore.)
The most recent SpeedCore project—and only the second overall thus far—is 200 Park Avenue in downtown San Jose, Calif., a 19-story mixed-use project with a framing system containing more than 10,000 tons of structural steel. (The first SpeedCore project, Rainier Square in Seattle, was built 43% faster than it would have taken using a concrete core system and cut 10 months off the project schedule; see the IDEAS2 coverage in the May 2022 issue, at www.modernsteel.com, for more on that project.) Designed by MKA and architect Gensler, the building is configured with two separate cores and includes an approximately 21-ft-tall Level 1 for the lobby, as well as three 16-ft-tall floors for the above-ground parking levels. These taller floors required the SpeedCore components to be sectioned differently than the more typical 14-ft floo-to-floor levels located above Level 5.
Publisher
Modern Steel Construction