News
April 27, 2017
UMass Design Building Wins AEI's 2017 Most Innovative Project Award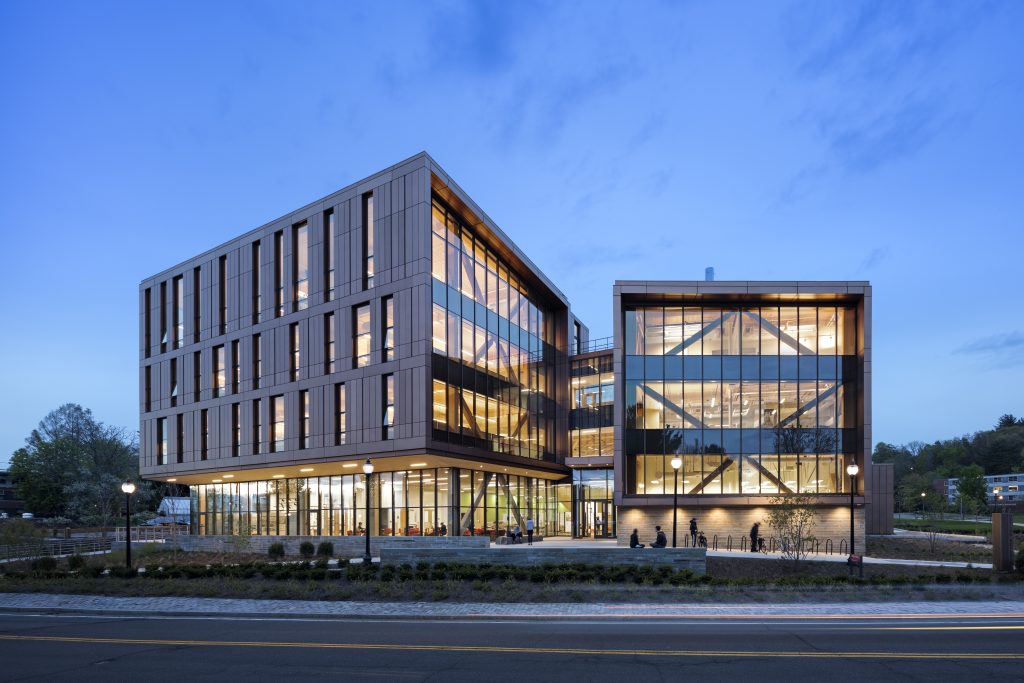 The new University of Massachusetts (UMass) Design Building received several Professional Project Awards from the American Society of Civil Engineers (ASCE) Architectural Engineering Institute (AEI), including a top prize for most innovative project less than $100 million. Simpson Gumpertz & Heger (SGH) served as the engineer of record for the Design Building, which also received merit awards for architectural engineering integration and structural systems design. AEI recognized SGH and five other firms from the architectural engineering industry as part of their biennial conference program on 13 April in Oklahoma City, OK.
"We are honored to receive this award and thankful for the opportunity to contribute to this exciting project," said SGH Senior Principal Greggrey Cohen, who accepted the award at the conference. "The project represents many 'firsts' – including the first mass-timber building on the east coast, first cross-laminated timber (CLT) building in Massachusetts, and first composite CLT-concrete building in Massachusetts – which give UMass an opportunity to showcase the use of use wood products in creative ways."
The new building brings the university's Architecture, Landscape Architecture and Regional Planning, and Building and Construction Technology design programs together in a structure that exemplifies a focus on sustainable construction practices. A steel- or concrete-framed structure would be the conventional choice for this building's size and use, but the Design Building features a timber-framed superstructure to maximize renewable materials. The exposed wood structure also emphasizes the system's contribution to the building's design while complementing and influencing its interior and exterior aesthetics.
View All Events