News
January 27, 2023
SGH Technical Staff Attend 2023 Annual Meeting of the Transportation Research Board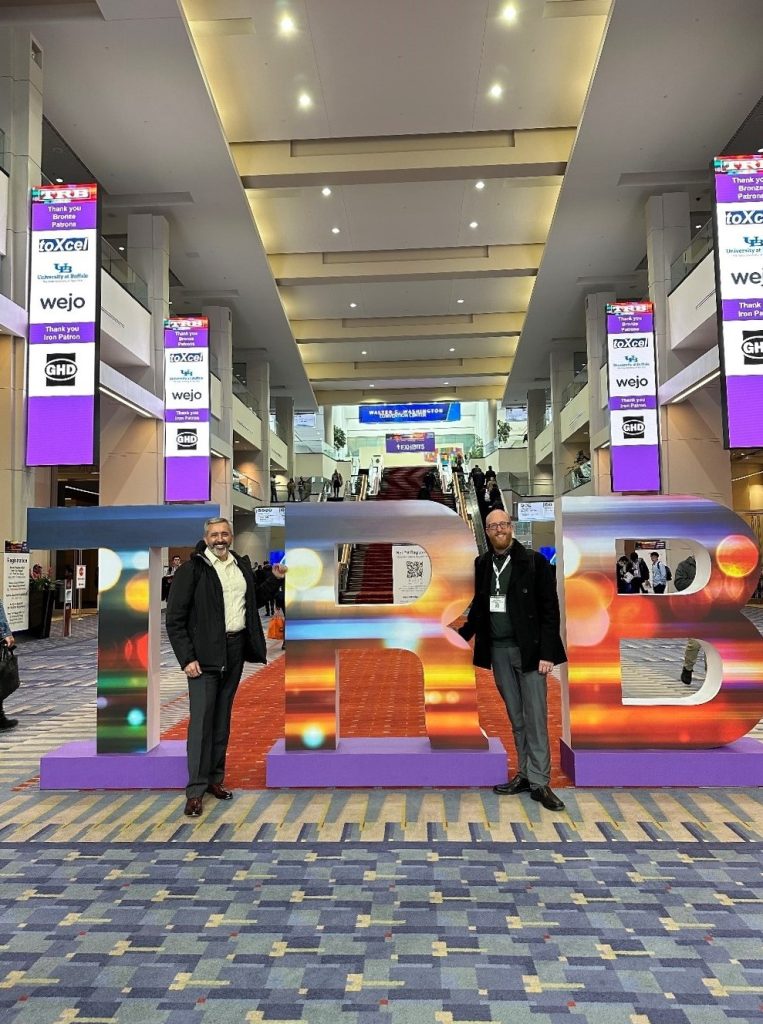 Several Simpson Gumpertz & Heger (SGH) technical staff members participated in the 2023 Annual Meeting of the Transportation Research Board (TRB) from 8 to 11 January in Washington, DC. TRB is part of the National Academies of Sciences, Engineering, and Medicine and provides leadership in transportation and related infrastructure improvements and innovation through collaboration between academia, researchers, consulting engineers, and government agencies.
At the event, SGH team members had an active presence in TRB's Culverts, Buried Bridges, and Soil-Structure Interaction Committee (AKB70):
Senior Principal Jesse Beaver moderated the "Best Practices for Construction Inspection of Culverts and Buried Structures" workshop sponsored by AKB70.
Senior Project Manager Brent Bass was appointed chair of a proposed new TRB subcommittee, likely to become AKB70(1) – Subcommittee on Rehabilitation of Buried Structures.
Senior Consulting Engineer Jeremy Bowers presented his work with a committee task group to develop a research roadmap identifying the needs of culverts and buried bridges. An outcome of this committee work is developing Research Needs Statements (RNSs) to potentially advance to the American Association of State Highway and Transportation Officials (AASHTO). Project Consultant Shokoufeh Zargar Shoushtari also volunteered to assist with the ongoing development of committee RNSs.
SGH sponsored the event as a Bronze Patron.
View All Events