News
March 28, 2023
IIBEC Recognizes Leonidia Garbis and Corey Wowk with Award for Outstanding Technical Article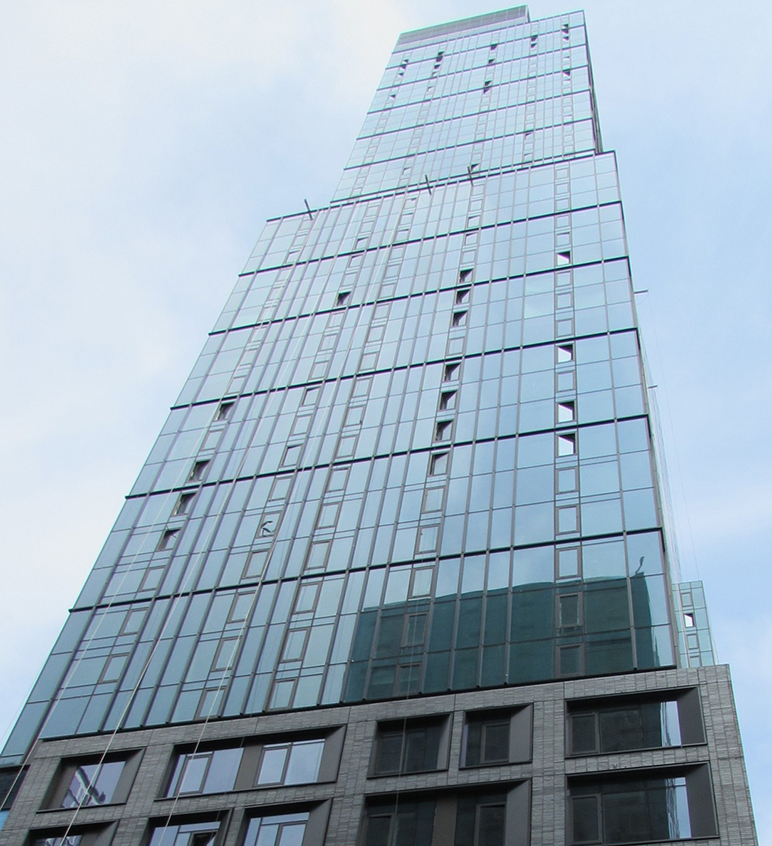 The International Institute of Building Enclosure Consultants (IIBEC) recently awarded Simpson Gumpertz & Heger (SGH) Senior Consulting Engineer Leonidia Garbis and Senior Project Manager Corey Wowk with the organization's Richard M. Horowitz Award for best technical article. This honor recognizes the article "Exploring the Dos and Don'ts of Curtainwall Transitions" as the best article published in the IIBEC Interface journal in 2022.
The article, published in the journal's September 2022 issue, discusses how building designers incorporate multiple facade enclosure systems to achieve a desired aesthetic. The authors explain that the transitions between these systems make the combined performance more complex than their underlying parts. "For example, a curtainwall system is a self-sufficient ecosystem that can be designed to meet the building enclosure's performance requirements with long-term life expectancy. However, when a curtainwall system abuts other enclosure systems (rainscreen systems, roofing, plaza waterproofing, existing structures, etc.), coordination is required to maintain continuity of the four barriers (i.e., air, thermal, vapor, and water) and deliver a watertight enclosure that meets the same performance requirements and service life expectations."
IIBEC presented this honor at the annual Awards Luncheon, which took place at the 2023 IIBEC International Convention and Trade Show.
View All Events