News
November 21, 2017
Bahá'í Temple of South America Wins IStructE Structural Artistry Award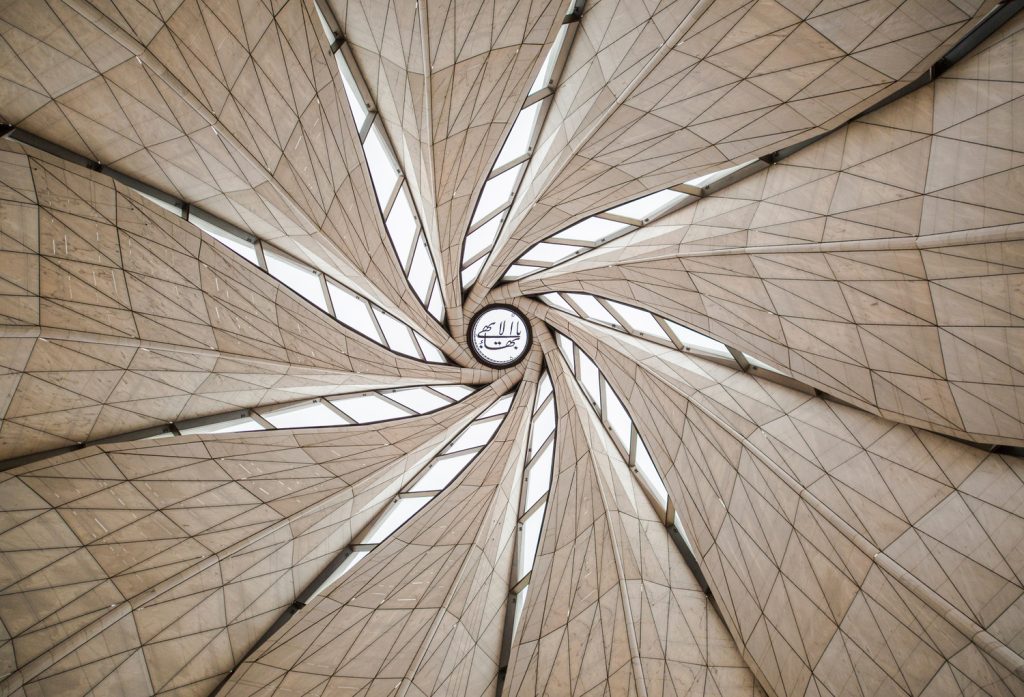 The Institution of Structural Engineers (IStructE) honored the Bahá'í Temple of South America at the organization's annual Structural Awards program in London, England, on 17 November 2017. IStructE gave the project the award for Structural Artistry, which recognizes projects where structural engineers create exceptional solutions using vision and skill.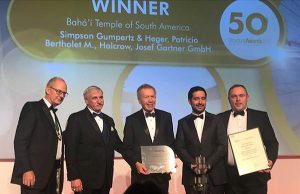 "The temple is an example of the ingenuity of a structural design team in responding to the challenges set by the architectural vision for the project," noted the IStructE judges. "The engineering team have shown creativity in their approach to the concept, technical excellence in the analysis and design process, and subtlety in their detailing and execution of a complex structure in a seismic zone."
Working with Hariri Pontarini Architects, Simpson Gumpertz & Heger (SGH) helped to create this "temple of light." The temple features nine wing-shaped, translucent petals that meet in a central oculus, allowing visitors to stand in the middle of the space and look up as if gazing through a canopy of trees to the heavens. The petals are clad with an innovative form of cast glass on the exterior surfaces and marble on interior surfaces, which let in the sun during the day and glow serenely in the evening. Located in the foothills of the Andes Mountains in Santiago, Chile, the structure also rests on bearings that protect it from earthquakes in this highly active seismic zone.
SGH collaborated on a team of several structural designers and was the project's principal enclosure consultant.
"We are honored to receive such a prestigious award from our colleagues at IStructE," said SGH Senior Principal Glenn Bell, who accepted the award. "This project posed several challenges that required collective expertise in structural, enclosure, and materials design. We hope that engineers, worshippers, and tourists can enjoy the beauty and complexity of this structure for generations."
View All Events