News
March 31, 2023
ACEC of Massachusetts Honors SGH for MBTA Tunnel Assessment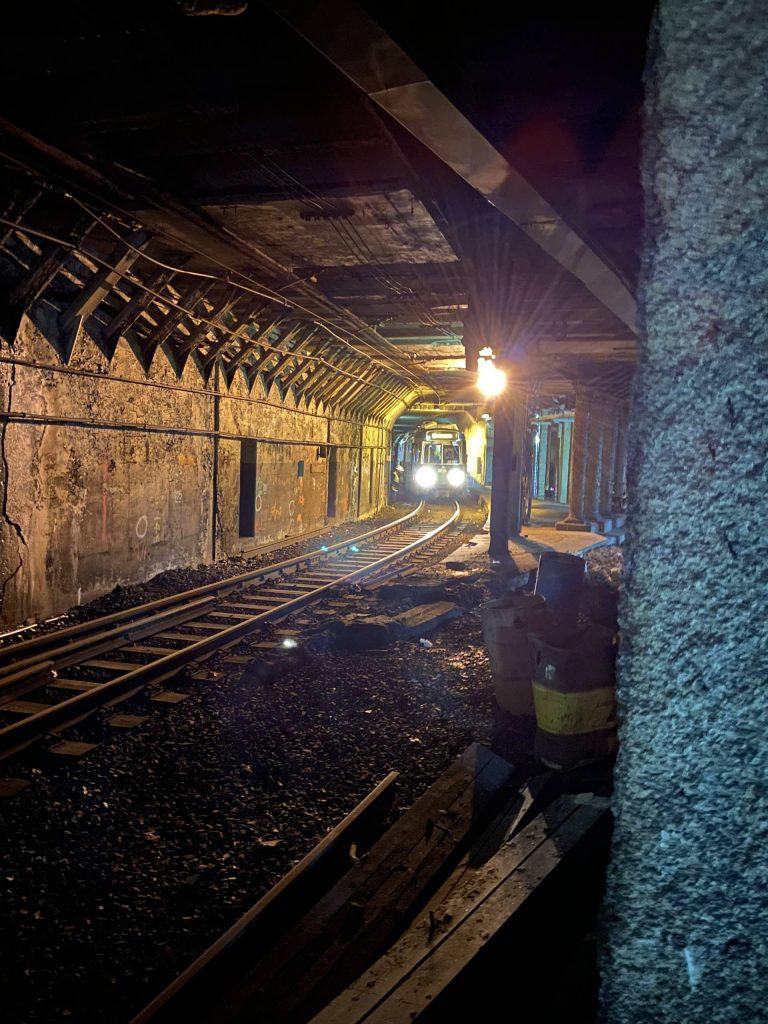 SGH served as the structural engineer for the MBTA after a portion of the Government Center garage—located directly over the MBTA's Haymarket Tunnel—collapsed during a planned demolition. The MBTA immediately closed the tunnel and suspended Green and Orange Line trains out of an abundance of caution. SGH quickly worked with the MBTA to assess the tunnel structure to identify damage potentially caused by the collapse and analyze the effects of the impacts. Using field observations, advanced analysis, physical testing of the tunnel structure, and testing of Green and Orange Line trains, we concluded that the collapse impact did not negatively affect the structural integrity of the tunnel. These assessments gave the MBTA confidence that it was safe to reopen the Haymarket Station tunnel and resume regular Green Line train service within just two weeks of the incident.
"The MBTA is a critical part of Boston's infrastructure. We are honored that ACEC/MA recognized this important work to get the city's trains running again," said SGH's Daniel Cook, Principal in Charge of the project. "As an engineer, I found it extremely rewarding to solve these complex problems to ensure the safety and welfare of the general public while working with a great team."
Read more about the ACEC/MA 2023 Engineering Excellence Award winners.
View All Events