Webinar
Mass Timber: Evolution in Mid- and High-Rise Construction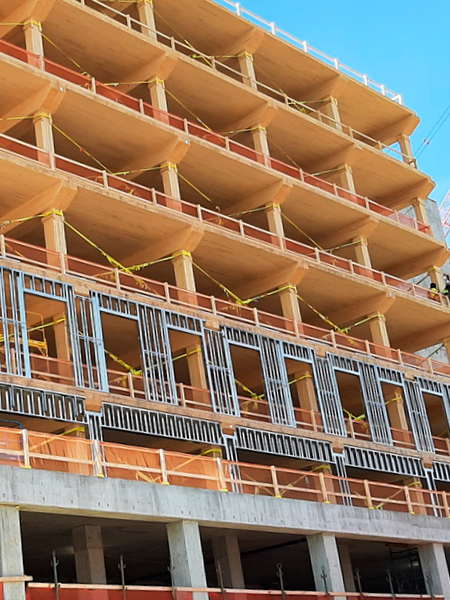 Originally presented July 10, 2020 – by popular demand, we are presenting the topic again.
Mass timber construction continues to gain traction in the industry for taller buildings as owners and investors look to take advantage of wood's inherent sustainability as a building material. Structural systems that use mass timber products tend to have a smaller carbon footprint than more traditional concrete or steel options. Helping encourage these types of projects, prior difficulties due to a lack of building code adoption are largely being cast aside as jurisdictions adopt the 2021 International Building Code. In this webinar, we will examine the prescriptive code provisions for mass timber applications, discuss structural and construction considerations for mass timber projects, and share lessons learned through project experience. We will also present a case study of a recently completed high-rise project showing innovative applications of mass timber.
LEARNING OBJECTIVES
After attending this seminar, participants will be able to:
Recognize the opportunities for mass timber in projects where other materials predominate.
Understand the evolution of building code provisions and opportunities with implementation under today's codes.
Identify the variety of available system components.
Discuss design considerations associated with mass timber construction.
Participants will earn 1.0 AIA CES Learning Unit (LU/HSW) for attending the live webinar. Registration is free. Please note that space is limited – email events@sgh.com to join our waitlist if the session is closed when you register. 
View All Events