Webinar
Embracing Complexity Through Computational Methods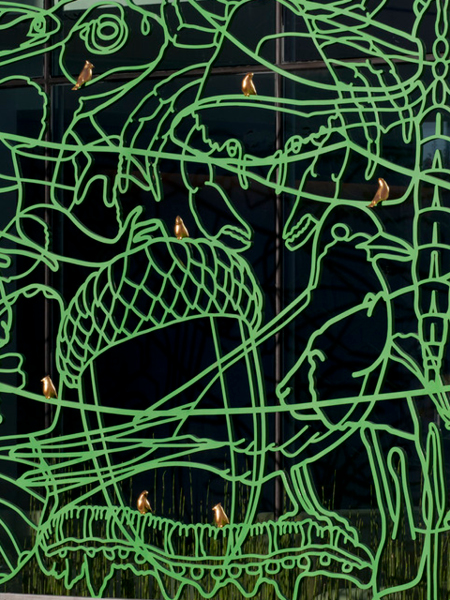 Architecture, engineering, and construction (AEC) software tools enable complex representations of our designs and the physical world around us, improving the ways we collaborate across project teams. At the same time, this increasingly diverse array of tools introduces additional complexity when projects require us to use multiple software platforms in the same process. By necessity, AEC software companies address the most ubiquitous workflows and inefficiencies to provide interoperability tools that keep users within their own ecosystems . AEC firms, however, consist of individuals with a diverse set of tools and experiences, facing project needs that rarely consist of a linear or sequential process of transferring model data from one software to another. Workflows often must become recursive and branching, requiring complex logic and benefitting from programmed communication between software. Computational designers and software developers can help fill this gap, enabling solutions to escape the limitations of existing software features and workflows through situation-specific software integrations and parametric modeling. Their role is akin to that of the process engineer.
In this webinar, we will present a series of case studies demonstrating unique computational solutions to real project problems. In each case, we will identify the characteristics of the situations that warranted this approach and discuss the results that emerged through collaboration between computational designers, software developers, engineers, architects, and contractors.
LEARNING OBJECTIVES
After attending this seminar, participants will be able to:
Understand how computational approaches can develop improved understanding of problems and develop solutions that improve our built environment through innovative structural and enclosure design.
Understand the larger role that computational design and software developers can play within AEC firms and their working relationships with other staff.
Manage the complexity of interconnected data that goes beyond geometric issues and expands into drivers of pricing, schedule, etc.
Recognize the broad benefits of digital tools and digital thinking across all stages of design, repair, and investigation projects.
Participants will earn 1.0 AIA CES Learning Unit (LU/HSW) for attending the live webinar. Registration is free. Please note that space is limited – email events@sgh.com to join our waitlist if the session is closed when you register. 
View All Events