Webinar
Design Considerations for Marine Terminals and Port Facilities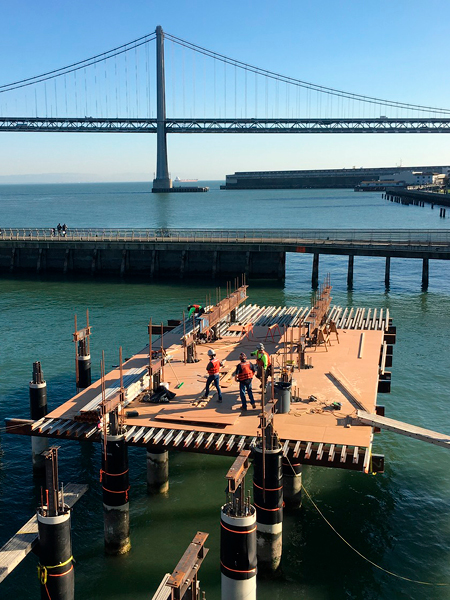 Design standards and practices in the marine environment have evolved separately from the design codes and standards of conventional buildings. Marine facilities face several uniquely challenging issues, such as modernizing aging infrastructure, repurposing existing industrial facilities for residential purposes, withstanding extreme natural hazards, and adapting to sea level rise. Waterfront infrastructure and port facilities offer many communal benefits for the public, and also play a critical role in the nation's economy. These structures are key pieces of the maritime transportation system and are vital for moving goods and supporting international trade. As such, operational requirements and performance expectations are crucial when designing these facilities. In this webinar, we will present key design considerations for designing marine terminals and ports and discuss strategies to address their many challenges.
LEARNING OBJECTIVES
After attending this webinar, participants will be able to:
Understand the unique design challenges posed in the marine environment.
Identify the main types of marine structures and how to design for changes in their use.
Learn tips for addressing extreme hazards and adapting to sea level rise.
Recognize the importance of operational input and performance criteria within the design process.
Participants will earn 1.0 AIA CES Learning Unit (LU/HSW) for attending the live webinar. Registration is free. Please note that space is limited – email events@sgh.com to join our waitlist if the session is closed when you register. 
View All Events