Webinar
Building Mechanical and Enclosure Considerations for a Post-COVID World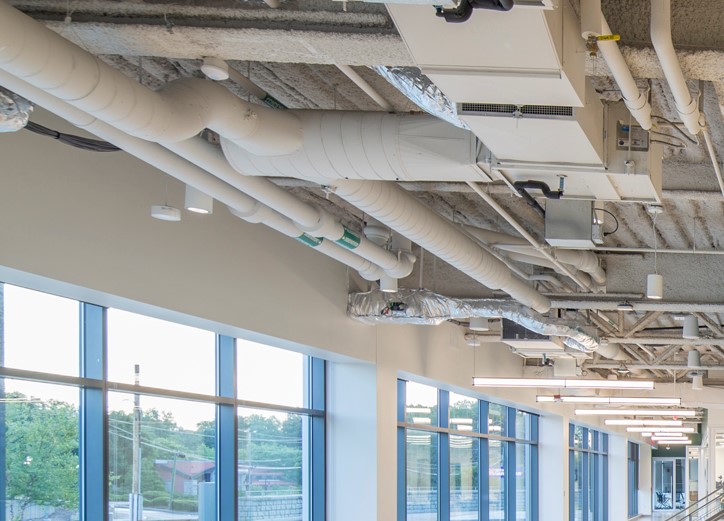 In March 2020, many commercial buildings were essentially evacuated due to the COVID-19 pandemic. As many people shifted to working from home, some buildings reduced occupancy or shut down entirely. For more than a year, building owners and managers have needed to control access, increase cleaning regimens, and modify mechanical system operation to increase ventilation and filtration. Now, as restrictions begin to lift and we start to re-occupy our buildings and businesses, our attempt to get back to "normal" raises several questions about whether these past measures should continue and what their long-term impacts may be. In this webinar, we will discuss the COVID-related mechanical and enclosure measures that have been commonly implemented to improve indoor air quality for existing buildings and discuss their long-term impacts on mechanical equipment and building enclosure systems. We will also share design considerations for new building mechanical and enclosure systems, as these are now at the forefront of design discussions and occupant concerns moving forward.
LEARNING OBJECTIVES
After attending this webinar, participants will be able to:
Understand the options for modifying existing mechanical systems to improve ventilation and filtration.
Discuss long-term impacts of modified operations on mechanical and enclosure systems.
Understand the benefits of improving the air, thermal, and vapor control layer continuity in enclosure systems.
Recognize opportunities to use computer simulation to identify potential issues and inform design decisions.
Participants will earn 1.0 AIA CES Learning Unit (LU/HSW) for attending the live webinar. Registration is free. Please note that space is limited – email events@sgh.com to join our waitlist if the session is closed when you register.
View All Events