Webinar
Managing New Requirements for Energy Code Envelope Backstop Calculations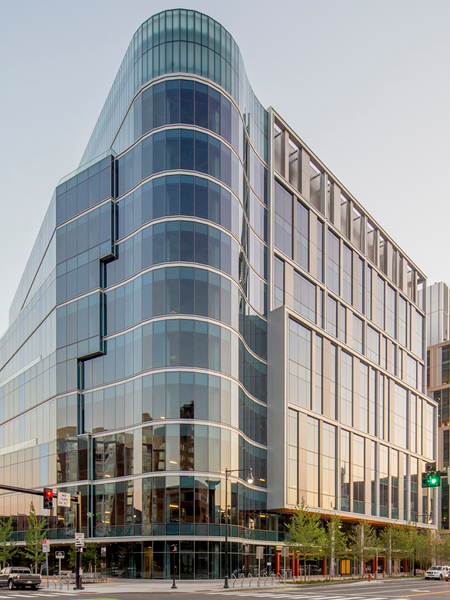 With each energy code cycle, policymakers continue to increase the stringency of prescriptive envelope requirements to reduce building energy consumption. Encouraging well-insulated, airtight buildings with minimal thermal bridges and careful glazing placement based on orientation and sun position can decrease the loads on mechanical systems and help meet sustainability goals for carbon emissions. However, these requirements can seem prohibitive to the design process. When designers prefer highly glazed facades, they often turn to energy models (a performance-based code compliance approach) to demonstrate energy code compliance. This approach includes tradeoffs to offset lower-than-code-performance envelope systems with higher-performance mechanical and lighting systems. To place some limits on the tradeoff practice, New York State and Massachusetts policymakers have introduced "envelope backstop" calculations that restrict how far designers can stray from the prescriptive code requirements. Similar requirements could be introduced in other jurisdictions in future energy code updates.
This webinar will introduce the new envelope backstop calculation methods introduced in New York State and Massachusetts and review when this calculation is required for compliance. We will use a simple case study to compare the two calculation methods and demonstrate the impact of simple envelope system design changes. We will also share best practices when calculating the envelope backstop and review potential unintended implications that contradict the policymakers' goals of reducing building energy consumption.
LEARNING OBJECTIVES
After attending this webinar, participants will be able to:
Understand when an envelope backstop calculation is required for energy code compliance.
Recognize policymaker goals for introducing the envelope backstop calculation.
Understand envelope backstop calculation approaches for New York State and Massachusetts.
Implement best practices during the design phase to successfully calculate the envelope backstop and document compliance.
Participants will earn 1.0 AIA CES Learning Unit (LU/HSW) for attending the live webinar. Registration is free. Please note that space is limited – email events@sgh.com to join our waitlist if the session is closed when you register. 
View All Events