Webinar
Air and Vapor Barrier Design Considerations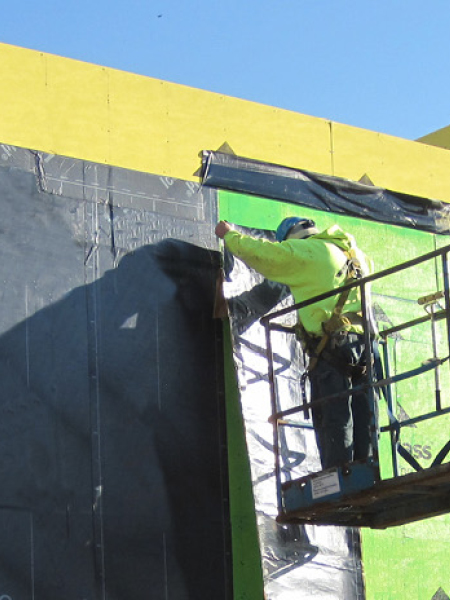 Contemporary building enclosures generally consist of layers of lightweight construction materials designed to control the flow of water, heat, air, and vapor. The material selection, sequencing, and detailing of these layers will collectively determine the enclosure's energy efficiency and susceptibility to moisture accumulation. More specifically, these barriers dictate how vapor and air flow within or across various enclosure components, which can result in condensation and material deterioration if not detailed properly. In this webinar, we will review how moisture migrates through the building enclosure and discuss the important and distinct roles of air barriers and vapor retarders within these systems. We will also share design principles and critical detailing concepts to create effective barriers, discuss technical and practical limitations of various building materials, and explain commonly misguided detailing approaches and their potential consequences.
LEARNING OBJECTIVES
After attending this webinar, participants will be able to:
Review the mechanisms of moisture migration through building enclosures and how they impact overall design.
Understand the difference between vapor retarders and air barriers.
Examine fundamental errors that may cause failures and their impact on building performance.
Apply design principles and critical detailing concepts to generate effective barriers.
Participants will earn 1.0 AIA CES Learning Unit (LU/HSW) for attending the live webinar. Registration is free. Please note that space is limited – email events@sgh.com to join our waitlist if the session is closed when you register. 
View All Events