Webinar
Fenestration Water Infiltration: Improving Resistance During Hurricanes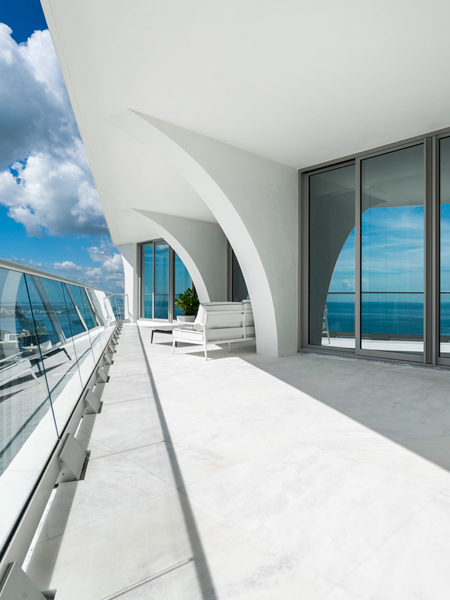 Tropical storms and hurricanes have pounded the Gulf and Atlantic Coasts in recent years, with rain, storm surges, and winds affecting swaths of areas 100 miles wide or more. When this happens, wind-driven rain accompanying these storms is forced through fenestrations—such as the exterior patio and balcony doors and operable windows often found in multi-family residential construction—which can cause extensive water damage. These fenestrations must be designed and installed to resist structural loads based on design wind speeds found in the building code. These requirements are based primarily on protecting public safety and preventing structural damage by ensuring windows resist specified wind pressures and missile impacts. However, the code is silent on matters of wind-driven water intrusion. Instead, fenestration resistance to wind-driven rain, by default, is based on a small fraction of the structural design pressure, which can lead to windows that meet all aspects of the code but are still susceptible to substantial and damaging leakage. This water intrusion can occur through otherwise undamaged fenestrations, at pressures far below the structural resistance of the fenestration, during winds occurring much more frequently.
In this webinar, we will review the effects of recent, severe hurricanes and discuss the inherent risks and limitations of current fenestration practices and standards. We will identify weaknesses in certain types of operable windows and show how catastrophic water intrusion through these products can result. Finally, we will share considerations for specifying fenestrations that are more resistant to wind-driven water intrusion under the severe conditions frequently encountered in tropical cyclone-prone regions.
LEARNING OBJECTIVES
After attending this webinar, participants will be able to:
Understand current fenestration design requirements and industry standards for structural performance and water infiltration resistance.
Recognize tropical cyclone-prone regions in the U.S. and the frequency and severity of wind-driven rain events in these areas.
Understand common causes of wind-driven water through fenestrations and how this can occur at pressures well below the structural design pressure and without physical damage to windows.
Identify steps to take when specifying fenestrations to reduce the risk of severe wind-driven water leakage.
Participants will earn 1.0 AIA CES Learning Unit (LU/HSW) for attending the live webinar. Registration is free. Please note that space is limited – email events@sgh.com to join our waitlist if the session is closed when you register. 
View All Events