Blog
Reflecting on a Special Project Experience in Haiti
September 7, 2018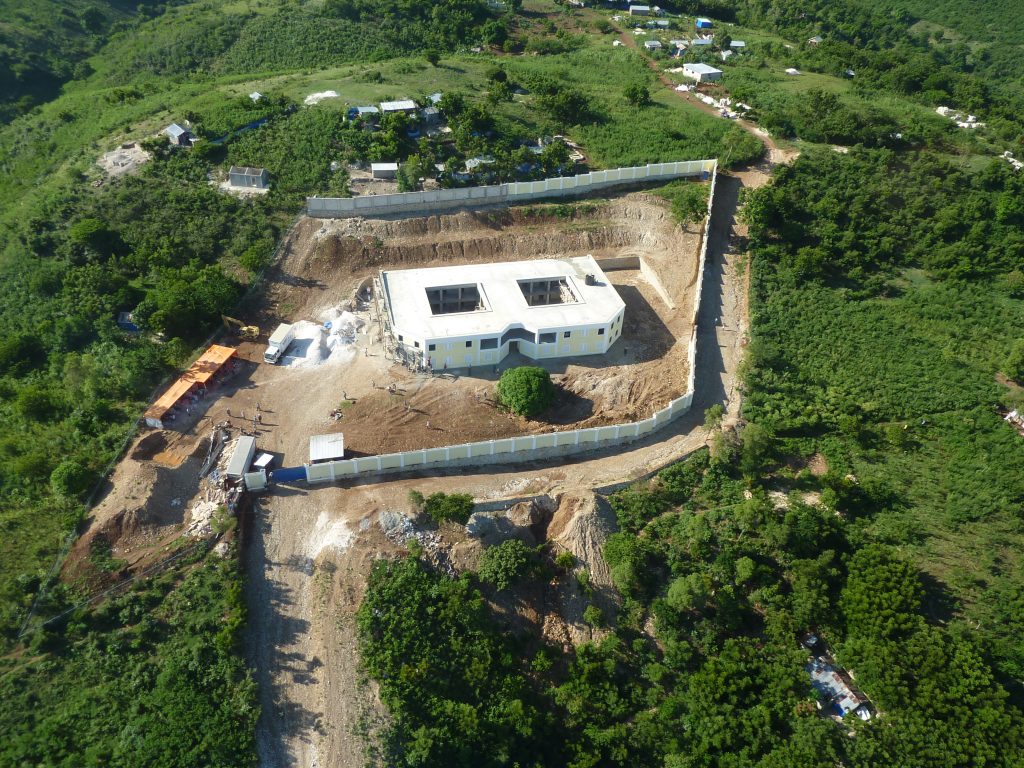 In January 2010, a 7.0-magnitude earthquake struck Haiti, killing approximately 300,000 people. Among those lost was Britney Gengel. Britney, a 19-year-old student from Massachusetts, had been traveling with a Journey of Hope volunteer group from Lynn University and was in the Hotel Montana when it was completely devastated by the earthquake.
The Gengel family, knowing they wanted to do something meaningful in Haiti in Britney's honor, began assembling a team to design and build an orphanage. Simpson Gumpertz & Heger was already working with Paul Fallon, formerly of TRO Jung|Brannen, on a health care project in Haiti, and he approached us for help with the structural design for the orphanage. Our priority for this project was clear: seismic resistance. One of the primary goals was to maximize the building's structural performance in potential future earthquakes.
The project came with a few challenges. Much of the project team's time was volunteered, so meetings happened late at night. Employing local labor to construct the orphanage was a priority, but communicating across a language barrier required certain individuals to be fluent in English and Creole, and be reasonably well versed in construction. Regardless, we received communications and photos from the field every day to see directly how progress was coming.
On the three-year anniversary of the earthquake that took Britney, the Be Like Brit Foundation opened the B-shaped orphanage. Today, thirty-three girls and thirty-three boys – symbolic of the thirty-three days Britney was missing in the rubble of the Hotel Montana – now live and thrive at Brit's Home.
It was an honor to be part of such a special project where the family created a strong bond with the entire project team. It's my only project that whenever I see the building owners, I give them each a big hug.
Learn more about the Be Like Brit Foundation and Brit's Home at belikebrit.org.