Blog
Optimizing Enclosure Performance for a Converted Miniature School Bus
January 11, 2022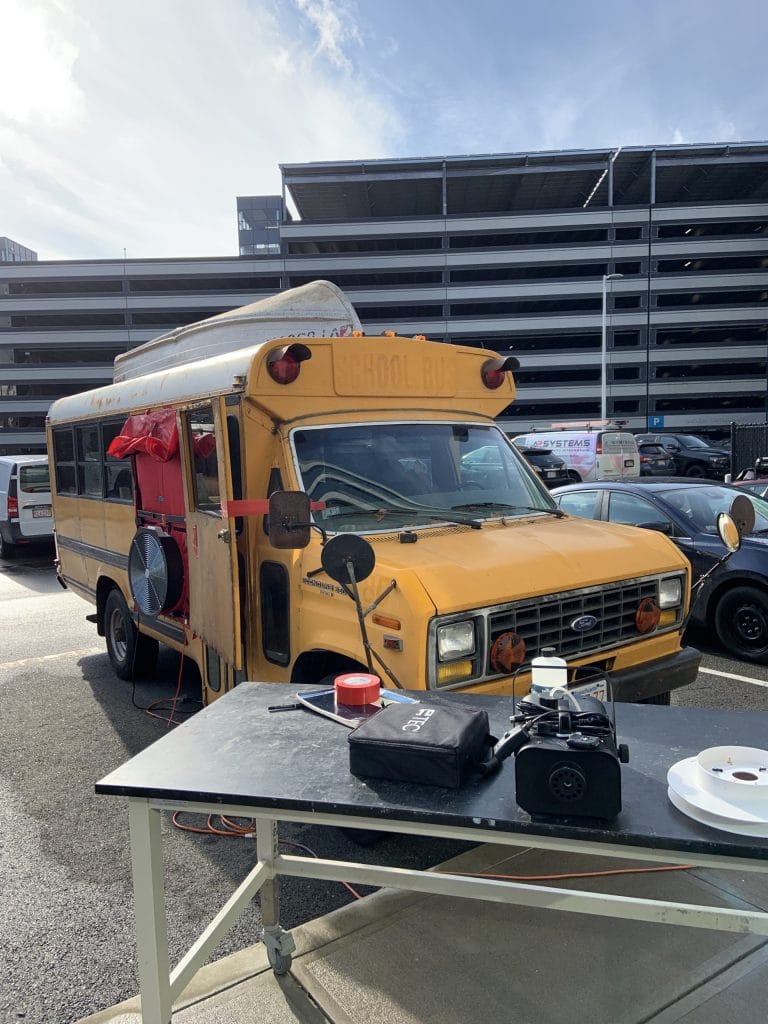 For my fourth-year Major Qualifying Project at Worcester Polytechnic Institute in Worcester, MA, I am optimizing the enclosure of a miniature school bus as I convert it into a tiny home. As part of the project, I spent the day at SGH's Applied Science & Research Center in Waltham, MA, to conduct air leakage testing on the bus. This past summer I interned for SGH's Building Technology group in Oakland, CA, and it was exciting to return to SGH for this project. It was a great internship experience where I gained applicable skills in waterproofing and water infiltration testing, as well as many other areas.
The focus of the miniature school bus conversion project is to create a detailed 3D CAD model, research enclosure optimization, choose insulation for future installation, waterproof the enclosure, and conduct blower door testing to identify and repair major air leakage sources through the enclosure. At SGH's Applied Science & Research Center, we completed the testing aspect of the project by conducting quantitative air leakage testing using a blower door and using tracer smoke to identify air leakage paths through the enclosure. The testing results will allow me to evaluate remedial repairs to optimize the airtightness and overall enclosure performance of the tiny home.
SGH's Jason Der Ananian, Kimberly Lazar, and Zachary Svec taught me how to set up and perform blower door testing and how to use a smoke machine to identify air leakage sources. The testing was a great learning experience and a ton of fun. Thanks to SGH and these three for making this element of my project possible and efficient.