Blog
ASTM Honors Jeff Bowlsby's Leadership on Stucco Committee
December 8, 2017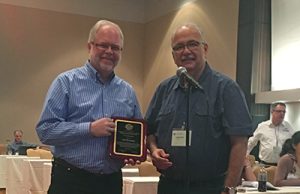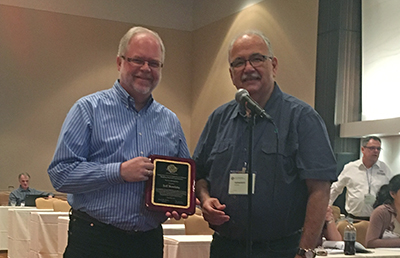 ASTM International recently honored my colleague Jeffrey Bowlsby with an Award of Recognition for his leadership of and contributions to Committee C11 on Gypsum and Related Building Materials and Systems. Jeff received this honor for chairing the task group that developed the new ASTM standard C1861 (Specification for Lathing and Furring Accessories, and Fasteners, for Interior and Exterior Portland Cement-Based Plaster).
This is a great and well-deserved achievement adding to Jeff's already impressive record of contributions to the industry's collective understanding of stucco and other building materials. We all look forward to seeing where his continued leadership on ASTM's committees and task groups will take us.
Please join me in congratulating Jeff on this award.