Rochester, NY
University of Rochester, Ronald Rettner Hall for Media Arts and Innovation
Scope/Solutions
Centrally located on the University of Rochester campus, Ronald Rettner Hall for Media Arts and Innovation is a small, but dramatic structure nestled between I.M. Pei's Wilson Commons and historic Morey Hall. With overlook areas and flexible interior spaces for students and faculty to reconfigure as needed, the building layout promotes collaboration for digital media studies and engineering arts. SGH designed the structure for the building, featuring a large, three-story atrium connecting to adjoining spaces.
SGH collaborated with the design team and evaluated different structural options. We designed the structure for the exposed steel-framed building, reviewed cost estimates, and provided construction administration services for the project. The structure features the following:
Cast-in-place shallow spread footings and foundation walls bearing in natural soils or on structural fill
An architecturally exposed and polished concrete slab on grade on the first level
Elevated slabs consisting of concrete on composite steel deck
A lateral-load-resisting system consisting of a combination of steel moment and concentrically braced frames, and reinforced concrete masonry unit shear walls
An acoustically isolated slab at the third-floor recording studio
Cantilevered, cable-supported slabs around three-story atrium
A monumental, cable-hung, structural steel stair
In addition to the work at the Ronald Rettner Hall for Media Arts and Innovation, we also performed a structural evaluation, and designed a concrete masonry elevator shaft and support for additional mechanical equipment in Morey Hall.
Project Summary
Solutions
New Construction
Specialized Capabilities
Building Design
Key team members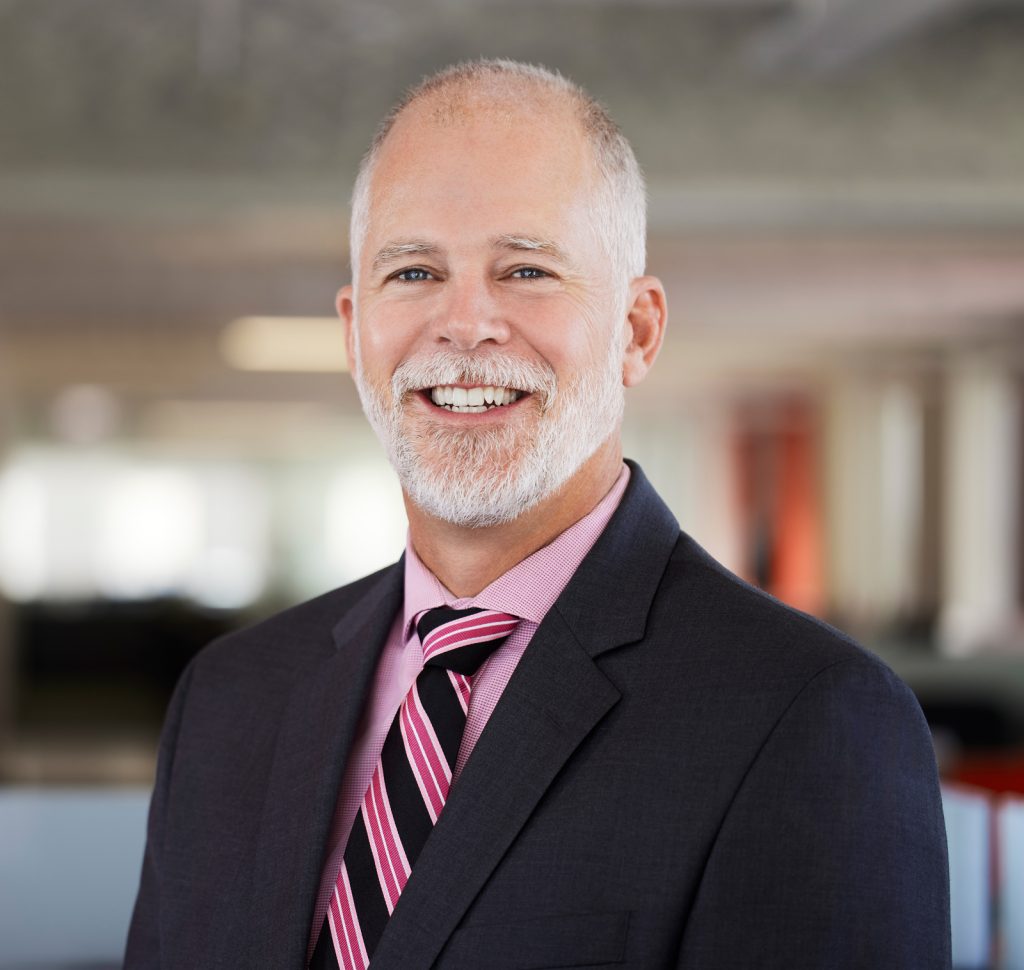 Matthew Johnson
Structural Engineering Division Head, Chicago