Chicago, IL
Tenant Fitout, 200 E. Randolph Street
Scope/Solutions
This insurance company relocated their headquarters to the Aon Center, a prominent building in Chicago's skyline, and wanted to connect their space on the 32nd and 33rd floors with a feature stair. SGH analyzed the existing structure, designed the new stair, and detailed supplemental framing for the opening in the existing floor.
SGH designed the new architecturally exposed structural steel (AESS) switchback stair structure featuring laminated glass guardrails and handrails set into the plate stringers. Highlights of our work include the following:
Evaluated the existing steel trusses at the 32nd and 33rd floors to support new stair loads
Designed new framing around the slab opening in the 33rd floor to support the guardrails
Developed details for the existing structure to provide construction flexibility
Designed the new stair structure, including the stringers, treads, landing support, and connections to the base building
Analyzed the effects from stair traffic vibration and acceleration on occupant comfort
We also evaluated the existing floor structure under loading from proposed intermediate and main distribution frame rooms.
Project Summary
Solutions
New Construction
Client(s)
Hydzik-Schade Associates, LTD.
Specialized Capabilities
Building Design
Key team members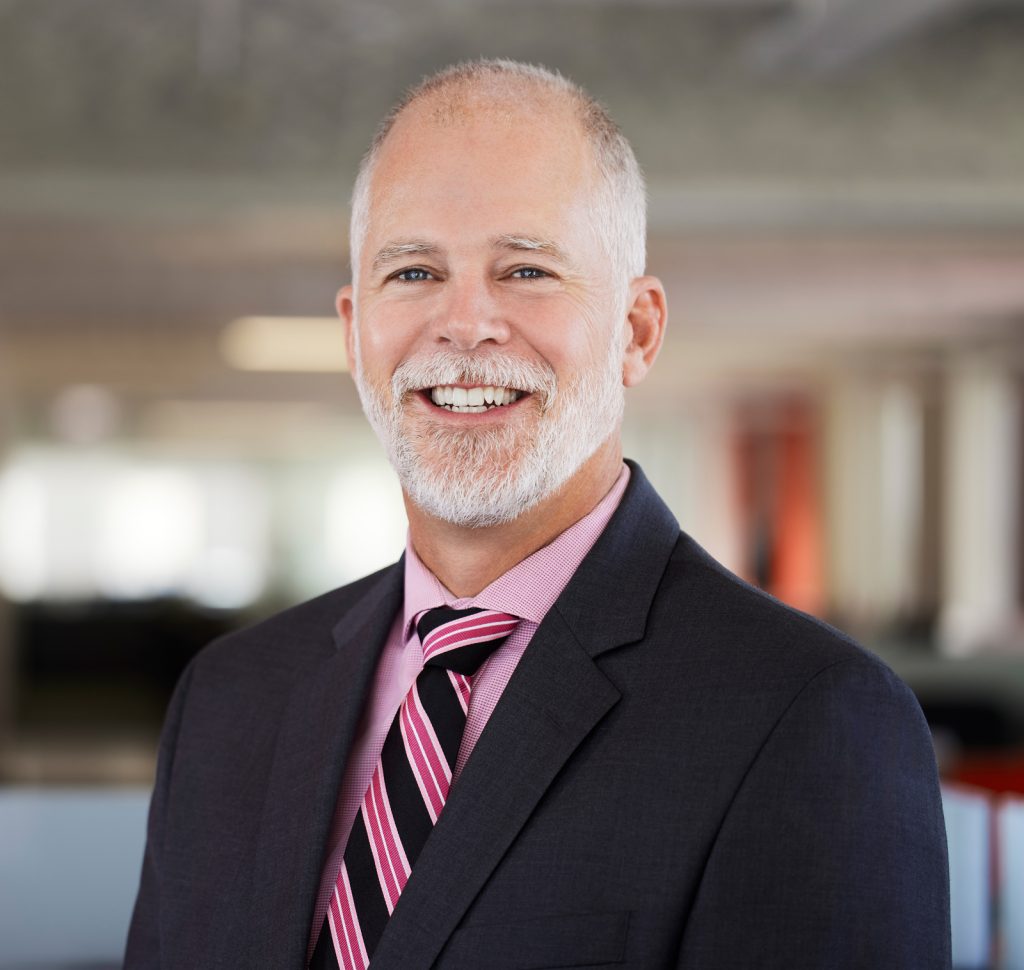 Matthew Johnson
Structural Engineering Division Head, Chicago