Webinar
Improving Attic Access: Engineering Solutions for Challenging Spaces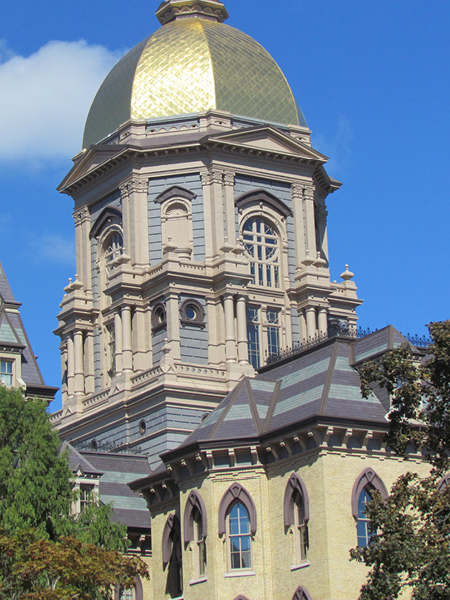 Historic buildings may include domes, towers, or other architectural features that contribute to their cultural importance. However, these unique spaces or even ordinary attics can be difficult to access and challenging to maintain. Smoke detectors, sprinklers, upgraded electrical systems, or other features may have been added long after the original building construction. Where these new technologies require more frequent access, it can be important to improve the safety and ease of moving around within these spaces.
In this webinar, we will discuss bespoke engineering approaches to help owners create better access solutions for challenging attic spaces. We will explore case studies of this type of work, including attic upgrades to the University of Notre Dame's Golden Dome and Basilica. We will highlight our engineering approach to investigate these spaces, develop interventions to allow for simpler and safer access, and show methods used to communicate complex ideas to the technicians responsible for implementing the designs.
LEARNING OBJECTIVES
After attending this webinar, participants will be able to:
Understand the thought process and approach taken to explore existing attic conditions.
Recognize challenges and opportunities presented by spaces that were not intended to be visited very often.
Discuss how to communicate designs to project team members.
Draw from the experience of peeking into the attics at Notre Dame to imagine how these principles can be applied to other buildings.
Participants will earn 1.0 AIA CES Learning Unit (LU/HSW) for attending the live webinar. Registration is free. Please note that space is limited – email events@sgh.com to join our waitlist if the session is closed when you register. 
View All Events