Webinar
Glass Technology: Where We've Been, Where We Are, and Where We're Going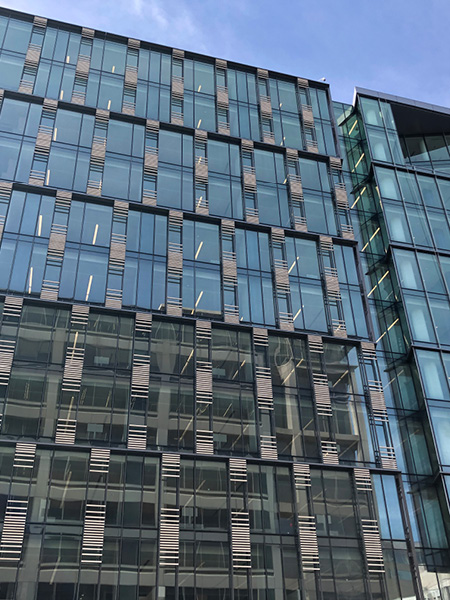 Glass is one of the most ubiquitous and ever-present materials in building facades. With a long history spanning back centuries, glass plays a unique role in facades. It separates occupants from the outside environment by providing protection from the wind, rain, and harsh solar heat. Glass also connects the inside and outside environments by facilitating natural daylight, opportunities for fresh air, and outward views—critical elements for human health and wellbeing. In this presentation, we will explore these topics, including a brief history of glass, to gain a better understanding of contemporary glass and glazing systems used in building facades today. We will then continue to explore the future trajectory of glass technology and performance, including topics such as new and upcoming innovations in glass products, energy generation, sustainability, maintenance, replacement, recyclability, and embodied carbon.
LEARNING OBJECTIVES
After attending this webinar, participants will be able to:
Understand a brief history of architectural glass.
Understand current industry technology in glass and glazing systems.
Understand trends and novel innovations on the horizon in glass and glazing system technology.
Become aware of key issues related to embodied carbon, replacement, recyclability, reuse, and sustainability of glass and glazing systems.
Participants will earn 1.0 AIA CES Learning Unit (LU/HSW) for attending the live webinar. Registration is free. Please note that space is limited – email events@sgh.com to join our waitlist if the session is closed when you register. 
View All Events