Webinar
Modern Approaches for Ancient Artifacts: Engineering the Penn Museum Egyptian Exhibit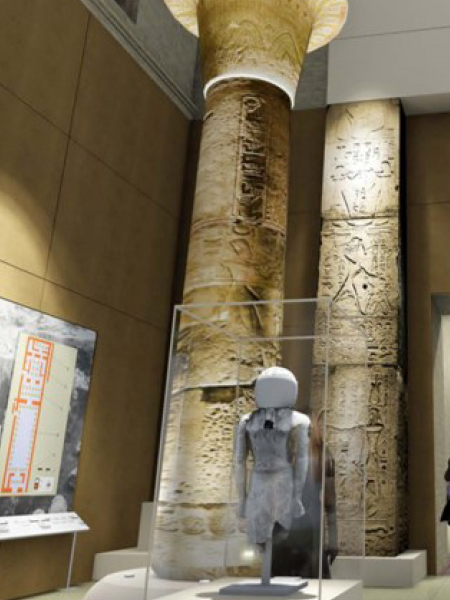 The Penn Museum in Philadelphia is undergoing a massive, three-phase renovation of the museum building and the exhibit spaces within. A highlight of the museum's collection are the Egyptian and Nubian holdings, which at more than 42,000 pieces are among the largest in the United States after nearly a century of archaeological investigations. The Egyptian exhibit renovation offers a once-in-a-lifetime opportunity to transform the visitor experience and better showcase these artifacts. Working with conservators and exhibit designers to express ancient culture in new ways is a daunting task for all members of the project team, including the structural engineers. In this webinar, we will explore this case study and discuss several challenges overcome by the team, including how we used laboratory and non-destructive testing in unusual ways to help the museum realize its vision for the new exhibit.
LEARNING OBJECTIVES
After attending this webinar, participants will be able to:
Understand the significance of the Penn Museum and the scope of its renovation project.
Identify the challenges of large-scale renovations to historic museum buildings.
Recognize how laboratory analyses and non-destructive testing approaches can help project teams determine appropriate rehabilitation techniques.
Discuss how structural engineers developed a relocation and display approach for the historic Egyptian columns in the exhibit.
Participants will earn 1.0 AIA CES Learning Unit (LU/HSW) for attending the live webinar. Registration is free. Please note that space is limited – email events@sgh.com to join our waitlist if the session is closed when you register. 
View All Events