Webinar
Addressing Common Building Enclosure Problems in Design and Construction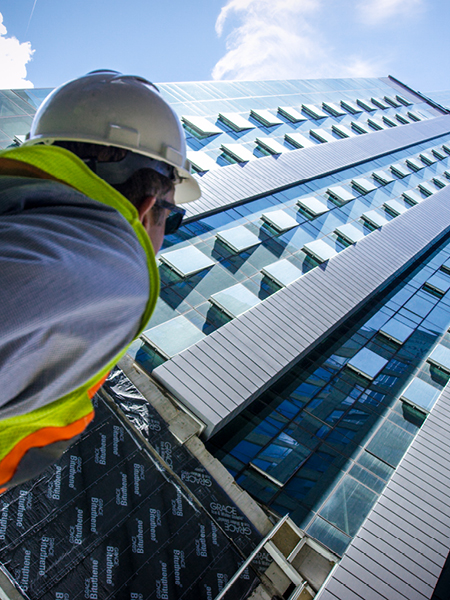 A building's "enclosure" refers to the systems that physically separate the exterior and interior environments, including glass and glazing, roofing, waterproofing, and other components. Modern-day enclosure systems are complex and require close coordination between various components to produce a design that is both high-performing and constructible. In addition, contractors, engineers, and architects must collaborate on building projects to minimize conflicts throughout the design and construction process. In this webinar, we will discuss common enclosure issues that can arise during design and construction, highlighting examples from past projects. We will also review the advantages of early-analysis enclosure design to facilitate detailing, waterproofing, and construction optimization for installing enclosure systems.
LEARNING OBJECTIVES
After attending this webinar, participants will be able to:
Explore common design, construction, and in-service issues seen by enclosure consultants.
Describe typical design and performance characteristics of different exterior wall systems.
Understand the careful consideration and system selection that is required early in the design process to establish reasonable performance expectations and to avoid potential system-related conflicts in design and construction.
Discuss how tools and approaches like building information modeling (BIM) technology, integrated design teams, in situ field and laboratory testing, and early process engagement can improve the overall process of designing and constructing building enclosures.
Participants will earn 1.0 AIA CES Learning Unit (LU/HSW) for attending the live webinar. Registration is free. Please note that space is limited – email events@sgh.com to join our waitlist if the session is closed when you register. 
View All Events