Webinar
Amenity Rooftops: Coordinating Waterproofing and Drainage Design to Avoid Water Leakage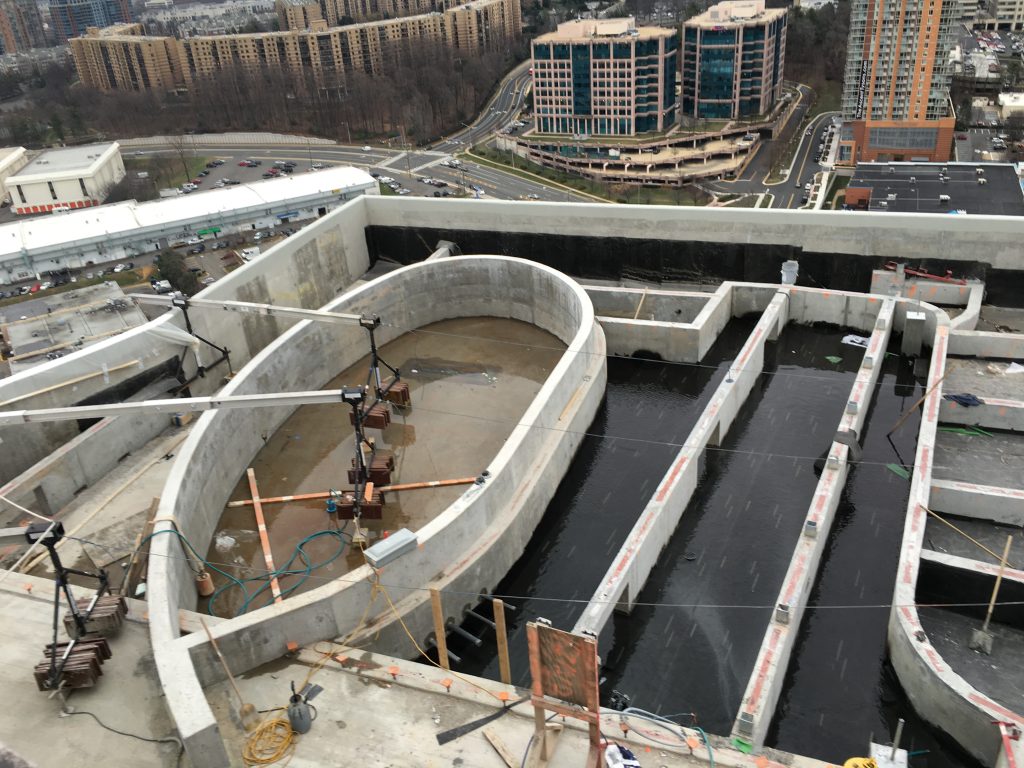 High-end multifamily, office, and hotel developments often program amenity spaces on new or repositioned rooftops as a benefit to occupants and guests. Amenities such as swimming pools, playgrounds, and elaborate landscaping can leverage the rooftop for convenient and enjoyable on-site activities that make the most of available outdoor space. However, the amenity roof design must address waterproofing and associated drainage complexities to an even greater extent than for a conventional low-slope roof. In this webinar, we will discuss a systematic approach to coordinating critical waterproofing and drainage design processes in parallel with the various other design disciplines that contribute to the amenity roof.
LEARNING OBJECTIVES
After attending this webinar, participants will be able to:
Understand how fundamental low-slope roofing and plaza waterproofing principles are critical during amenity roof design.
Recognize the significance of, and establish a rational approach for, the location of the waterproofing system within the amenity roof overburden systems.
Coordinate waterproofing design strategies with roof drainage strategies in the context of amenity roof overburden systems.
Understand critical aspects of drain type selection as it relates to amenity features.
Participants will earn 1.0 AIA CES Learning Unit (LU/HSW) for attending the live webinar. Registration is free. Please note that space is limited – email events@sgh.com to join our waitlist if the session is closed when you register.
View All Events