Webinar
Glass Spandrels and Shadow Boxes: Design and Construction Considerations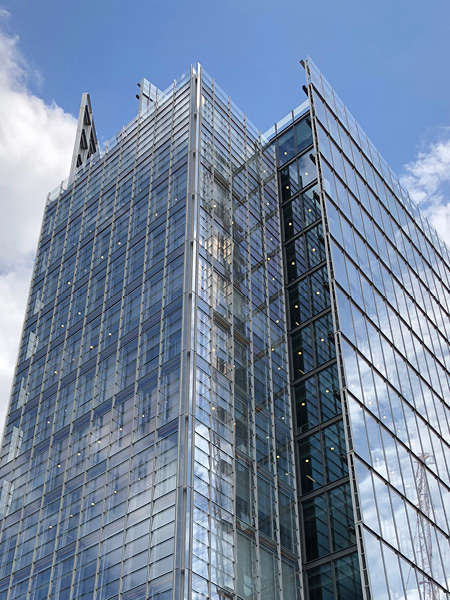 Glass spandrels are a common design strategy utilized to opacify floor levels in building facades. These assemblies are integrated into glazing systems to provide visual continuity with adjacent vision glass, rendering an all-glass look to the building facade. Although simple in concept, the physics and technical design considerations of glass spandrels and shadow boxes can be quite complex and must be carefully considered. These include the potential for heat build-up in the cavity; glass differential thermal stress; risks of cavity condensation; thermal performance; air, water, and vapor seal; edge-of-slab fire-safing; and accumulation of dust and debris in the cavity, to name a few. Project-specific exterior climate and interior psychometric conditions (i.e., temperature and relative humidity) must also be considered. In addition, glass spandrel design must consider the method of construction of the glazing system. Temporary protection during storage, transportation, and installation, as well as in-service considerations such as glass replacement, must also be factored into the equation. In this webinar, we will provide a summary of these important design and construction considerations, including a discussion on the longstanding industry debate "to vent or not to vent" glass spandrel assemblies.
LEARNING OBJECTIVES
After attending this webinar, participants will be able to:
Understand the basic components of spandrel assemblies.
Differentiate between the main types of glass spandrel assemblies.
Understand the key technical design considerations of spandrel assemblies.
Discuss key construction considerations of spandrel assemblies.
Participants will earn 1.0 AIA CES Learning Unit (LU/HSW) for attending the live webinar. Registration is free. Please note that space is limited – email events@sgh.com to join our waitlist if the session is closed when you register. 
View All Events