Webinar
Assessing Building Enclosures Using Drone-Deployed Digital and Thermal Imaging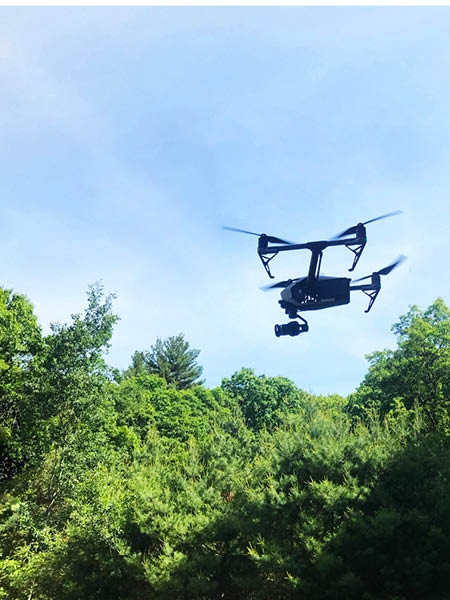 Building owners use facade assessments to understand their enclosure's condition and determine whether repairs are needed. Traditional direct inspection methods from the ground or using aerial lifts have shortcomings due to access and safety restrictions that digital imaging methods using small unmanned aerial systems (sUAS), or drones, can overcome. Furthermore, using sUAS technology to conduct facade assessments using thermal imaging can detect enclosure leakage issues in a safer and more accurate, cost effective, and accessible way. Infrared scans that would have normally taken many hours and potentially days to perform can now take significantly less time while providing better and more comprehensive infrared images of the building enclosure.
In this webinar, we will explore how the AEC industry has implemented drones to conduct facade assessments, with a focus on thermal imaging scans of buildings. We will discuss some of the nuances of using sUAS around building enclosures and discuss the differences compared to handheld scanning techniques. We will also review industry standards and guidelines and share common project challenges and opportunities through a series of case studies.
LEARNING OBJECTIVES
After attending this webinar, participants will be able to:
Describe how the industry has implemented the use of drones on building enclosures.
Identify challenges associated with conducting drone infrared scans on building enclosures.
Discuss the most popular ASTM International standards and guidelines that reference thermal imaging technology for building enclosures and how to specify them on projects.
Describe how thermal imaging information can be used to help building owners make informed decisions that address underlying building enclosure performance issues.
Participants will earn 1.0 AIA CES Learning Unit (LU/HSW) for attending the live webinar. Registration is free. Please note that space is limited – email events@sgh.com to join our waitlist if the session is closed when you register. 
View All Events