Blog
What Warranties Do (and Don't) Cover for Below-Grade Waterproofing Systems
December 5, 2017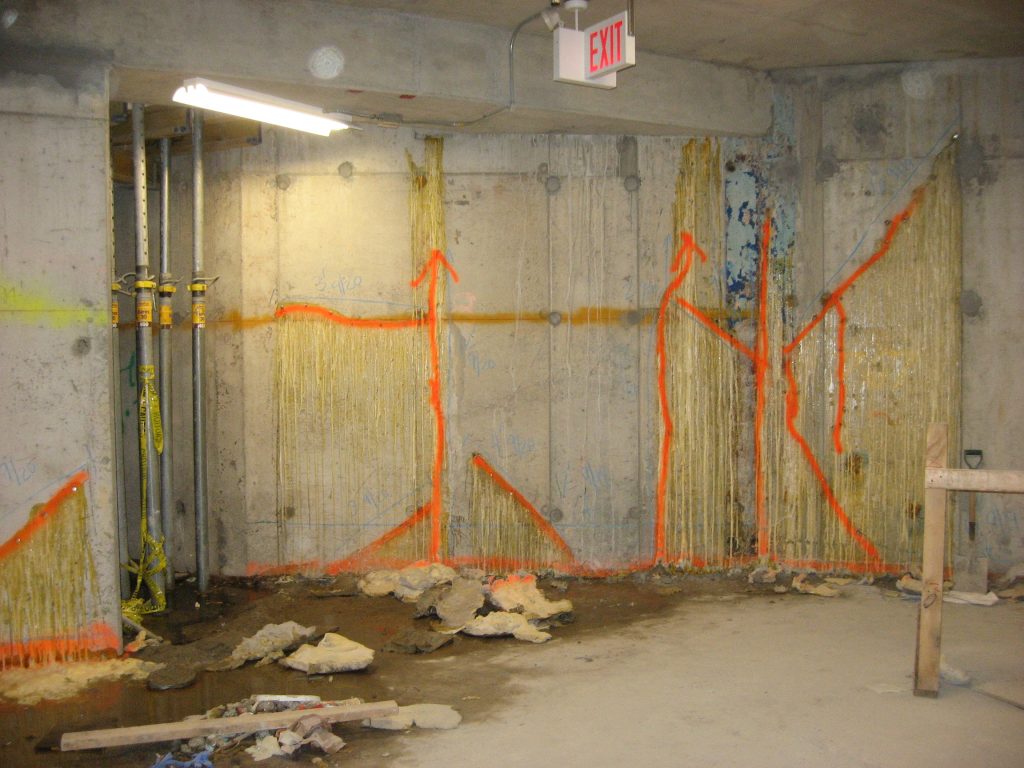 Potential for water leakage in recently constructed foundations is an unfortunate reality on most projects. There is a common misperception among building owners that warranties for below-grade waterproofing systems will cover any leakage. In practice, however, warranty coverage varies greatly by product and project specification, and may only include replacement of defective materials (if any) and not the labor required to complete repairs.
This misperception poses many challenges as the AEC industry balances the desire for high-performing and dry structures with the reality that waterproofing installation is often imperfect and the potential for leakage can remain, especially in conditions exposed to hydrostatic groundwater pressure. Over the years, manufacturers have responded by developing warranty options that can align with project-specific needs. These warranty types can range from simple materials-only coverage to performance-based options, supplementing contractor and implied warranty options that also exist.
Warranties for below-grade waterproofing systems can help a project team define expectations, and improve design and construction. When combined with sound construction documents and construction phase services, warranties can assist the team with delivering a project that aligns with the owner's project requirements, and streamline resolution to challenges that arise during and after construction:
For manufacturers, warranties can be a proactive way to limit exposure while engaging project teams.
For owners, they establish agreed-upon standards and a means to hold the project team accountable.
For designers, warranties communicate acceptable construction standards and establish expectations that reinforce the design intent.
For contractors, they provide clear installation parameters and engage the manufacturer to provide input throughout construction.
I wrote about these issues with my SGH colleagues Paul Sujka and Alex Kosis in a recent Building Enclosure magazine article, "Below-Grade Waterproofing Warranties: The Common Misperception." Ultimately, we found that warranties can be a very effective tool, provided project teams recognize their limitations and understand how to utilize them effectively.