Publication
Global Stability Analysis Methods, Common Pitfalls, and Strategies for Successful Performance
March 1, 2023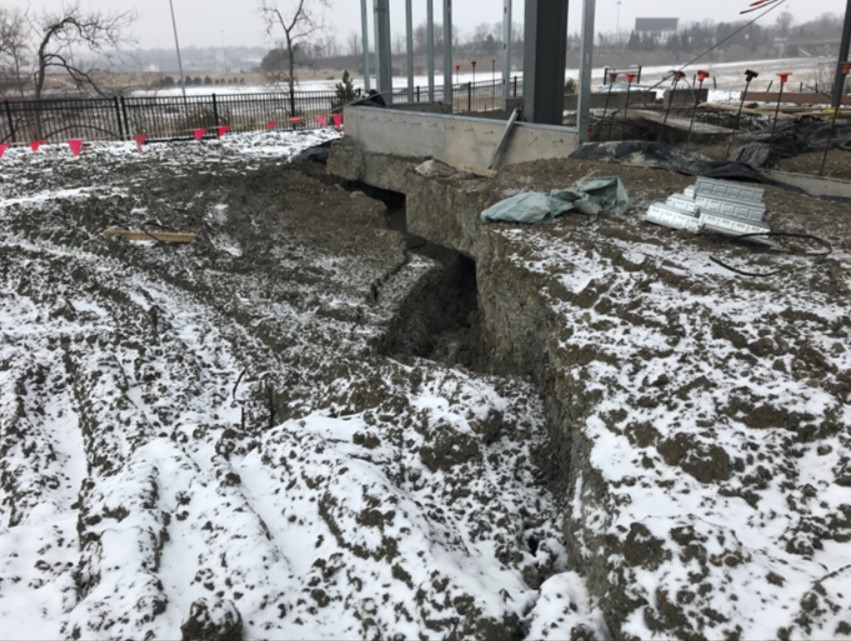 Many construction projects incorporate fill or excavated slopes, utilize support of excavation systems, or require retaining walls as part of the necessary site development. These structures create unbalanced loads, requiring a professional engineer to perform global stability analyses (GSA) to evaluate the potential failure surfaces that can develop behind and below the structure due to the unbalanced loading condition. Global stability is often described in terms of the factor of safety against failure along a failure surface. The factor of safety is defined as the ratio of the soil shear strength (resistance) to driving shear stress acting along the failure surface.
GSAs are a crucial part of the design process for these structures. If performed incorrectly, unexpected movement or potential catastrophic failure can result, posing a significant risk to public safety and adjacent property.
This paper describes some common global stability limit equilibrium analysis methodologies, software considerations and common pitfalls, and strategies for successful performance. Most of the content herein applies to two-dimensional analyses; however, many of the considerations, pitfalls, and strategies are applicable to three-dimensional analyses as well.
Publisher
Civil + Structural Engineer