Publication
Fully tempered glass and spontaneous fracture
July 10, 2018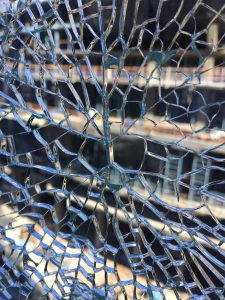 It is a beautiful spring morning. Imagine sitting at a desk along the outside wall of an office, when all of a sudden, without warning, you hear a sudden pop just like the sound from a 0.22-caliber rifle. On looking up, you notice the glass in the wall next to you has shattered into thousands of small fragments.
So, what happened? You likely did not experience an attack, but rather a phenomenon known as spontaneous fracture of fully tempered glass, and unfortunately, you are not alone.
Glass as a building material has a long and rich history. When employed in building façades, it not only plays a role in expressing the aesthetic design aspirations of a project, but also provides a separation and connection between the outside and inside. Glass has a wide variety of applications in contemporary construction that have pushed the boundaries of the material's ability to perform as a structural element, provide thermal and acoustic separation, and regulate daylight and solar heat gain through the building façade. Glass can be highly customized to suit the specific needs of each application, through manufacturing processes such as heat treatment, low-emissivity (low-e) coating, ceramic frit, lamination, and fabrication into insulating glass units (IGUs).
Publisher
Construction Specifier