Publication
Fully Soldered Metal Roofing: More Complicated Than You Think
October 7, 2016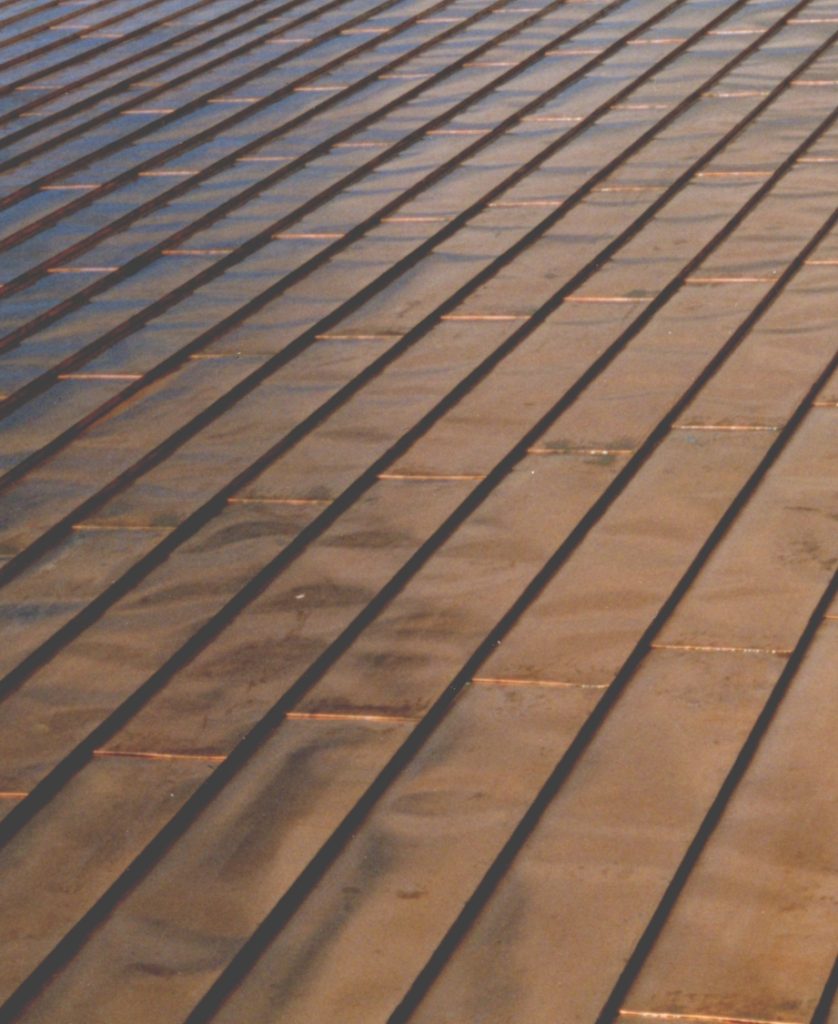 Copper roofing has been used for centuries, particularly on ornate institutional or historical buildings where access and roof maintenance is impractical. When fully soldered, copper roofing can provide a watertight, durable roof with a decades-long service life; however, these roofs are highly dependent on proper design and careful craftsmanship during installation. The presenters will discuss common issues with fully soldered metal roofing, including improper accommodation for thermal expansion, improper rivet or joint detailing, and drain details for contemporary copper roofs that incorporate membrane underlayment.
Key Points or Objectives:
Understand benefits and drawbacks of fully soldered metal roofing versus contemporary roof systems. Recognize the importance of detailing metal roofing to accommodate thermal expansion. Identify common riveting problems. Make informed decisions when detailing internal drains in copper roofs.
Publisher
RCI Building Envelope Technology Symposium