Blog
Engineering & Inclusion: A Conversation with Meika Hayles
March 17, 2023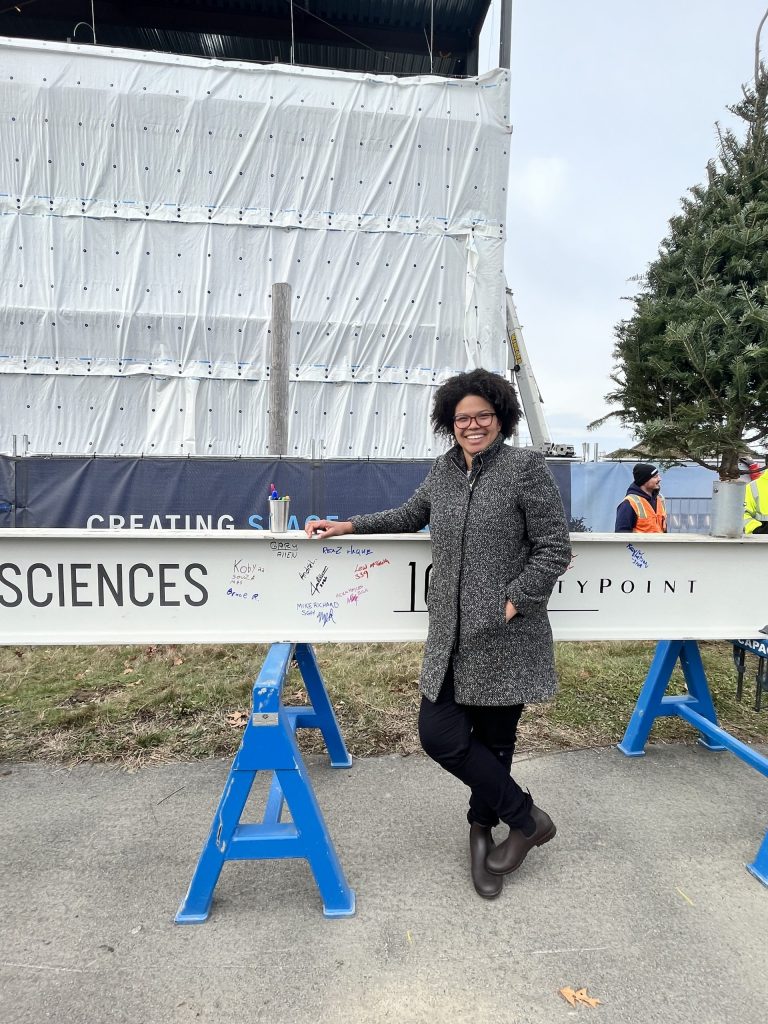 In his role as Justice, Equity, Diversity & Inclusion (JEDI) Chair of the American Society of Civil Engineers (ASCE) San Francisco Younger Member Forum (SF YMF), Simpson Gumpertz & Heger (SGH) Associate Project Consultant Pinn Winyoopongphun is interviewing a range of engineers about their experiences in civil engineering to foster representation. In the following discussion, he sat down with SGH Project Consultant Meika Hayles to discuss her path to engineering, her current role, and how she contributes to DEI efforts at the firm.
Pinn: How did you first get started in engineering and what is your current position?
Meika: I remember when I was about three or four years old, thinking about what the adult version of Legos would look like. As I got older, I tried to differentiate a scientist from an engineer. Eventually, I discovered a passion for math and science and when entering middle school realized that structural engineering might be something I would be interested in. I began my college career in an unrelated field, but later went back to pursue my bachelor's and master's degrees in structural engineering.
Now, I am a Structural Engineering Project Consultant at Simpson Gumpertz & Heger in the New Design group in Waltham, MA. The projects I work on mainly focus on institutional work, including educational and medical projects. Recently, we've been working more with life science clients, as well.
Pinn: What inspires you most about your current role?
Meika: I find it extremely rewarding to work on a variety of complex projects and put the pieces of the puzzle together. Finding solutions for architects and working with a team to develop a comprehensive design solution is something I find truly fulfilling.
Pinn: What have been your favorite projects?
Meika: I had two internships with SGH before I started my full-time role, so by the time it was my first day I had already developed great working relationship with many colleagues. On my second day, I went into a kickoff meeting for a dormitory project for the Massachusetts Institute of Technology (MIT). The new Vassar Dormitory overlooks the school's athletics fields and offers great views of Boston over the Charles River. The structure is cast-in-place concrete, which presents some design challenges, but this was one of the first projects that I could take full ownership of. Despite the engineering challenges, seeing the design through to completion was a huge sense of accomplishment for me.
Pinn: Can you tell me about your role with SGH's DEI Council?
Meika: I currently serve as the Secretary for SGH's DEI Council. I manage internal communication for our DEI efforts and work with subcommittees supporting their initiatives, and relay that information to the rest of the company. As our council becomes more established, we have a growing list of action items and goals we plan to implement in both the short- and long-term.
Pinn: What is your biggest piece of advice for getting started with DEI efforts?
Meika: Start the conversation. It might be difficult to strike up a discussion, but you could be pleasantly surprised by how many of your colleagues share similar values. For that reason, you want to surround yourself with a community that supports the same values you do. Once the conversation has been started, it is easier to discuss and understand the issues in the DEI space and help us prioritize factors that will foster an enriching office environment.