Blog
Empowering Change
March 13, 2023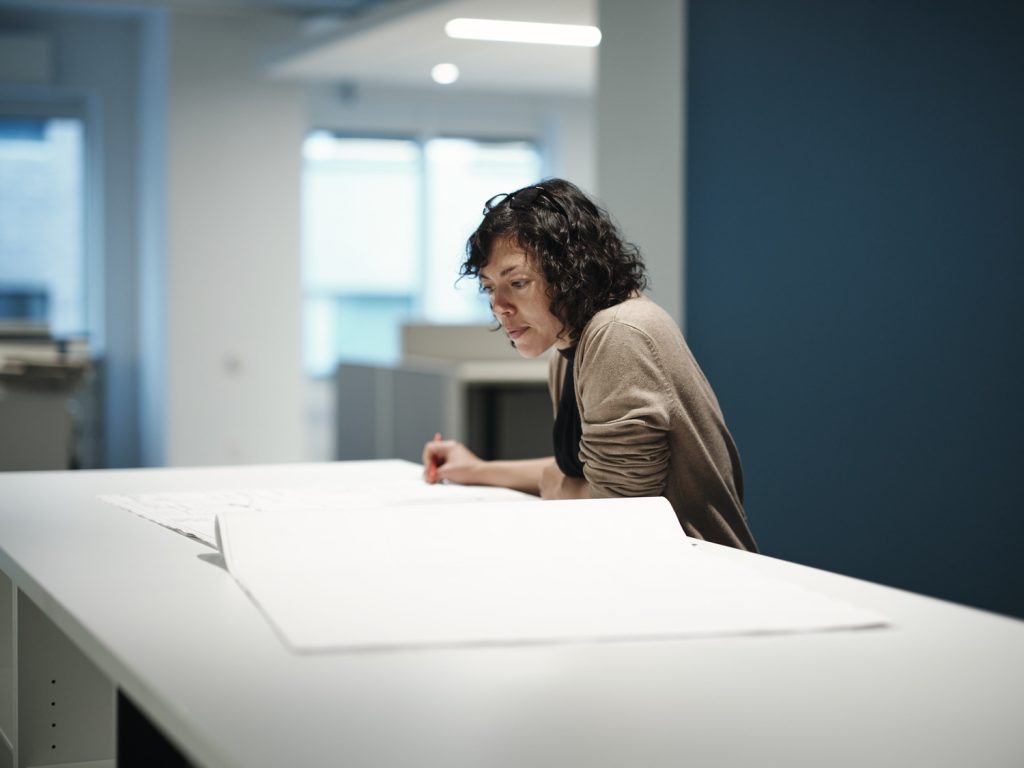 SGH Consulting Engineer Tio Pistilli was recently elected DEI Council Chair. Now, she is using her position to support SGH in expanding its DEI efforts and educating others on what it means to be an ambassador in the industry.
Why are diversity, equity, and inclusion important to SGH?
As a core value, SGH has always paid really strong attention to the well-being and support of its employees. How we've defined that has changed and evolved over the years as our people and what they value also change and evolve. Employees' experiences of other people in the workplace—their comfort of being themselves and their sense of community—are big reasons why someone stays at a company.
We all value the work we do, but as individuals, we can do that work anywhere. I can make a decision to be a building enclosure consultant somewhere else based on pay, location, or benefits. But what makes most folks stay where they are is the people they work with—the sense of community and support and mentorship; the knowledge that if I were to come to work tomorrow with a challenge or an issue, I could reach out to people and be heard and supported and get what I need to get my work done. SGH realizes that we need to be the most welcoming organization we can be and provide the best space for people's day-to-day experience in their work lives that we possibly can.
What has SGH done to support DEI efforts?
DEI values have always been a priority, and for several years leadership has made strides to incorporate these issues into how SGH works as a whole. Even before we expressly set out to formalize our DEI program, many of our policies considered people from a wide range of backgrounds, and approaches had informally considered ways that we might unintentionally gatekeep or obstacles that people might face when they join the company.
But as we looked to formalize and expand these policies, leadership realized that there was more work than we could do without taking a step back. This led us to form a council dedicated specifically to advancing DEI work here at SGH. The council is made up of twenty-five employees from across all groups, offices, and staff levels. We provide recommendations to leadership and originate ideas to form policies, strategies, activities, and changes within SGH. And we also solicit input from across SGH to hear employee requests, sentiments, and ideas. Currently, we're in the nascent stages of formalizing these processes and expressly looking at ourselves from a DEI perspective.
What does this role of DEI Chair mean to you?
I am honored to be the first person to take on this role at SGH. We've built and defined the council and its various roles over the past year, so it's been very interesting to see everything develop. When I raised my hand to volunteer, I had some general ideas about what it might consist of based on previous experiences on boards of directors and executive committees. This role is demanding, but I am really excited and dedicated to making sure that we do it right. It's important that we set expectations and guidelines that empower the next person who steps into this role—to give a strong future of leadership and achievement from this group for many years to come.
What makes most folks stay where they are is the people they work with—the sense of community and support and mentorship.
What are some of the council's initial goals?
One of our initial goals has been to improve SGH's approach to recruiting new talent to make sure we're not unintentionally closing any doors on qualified candidates based on the schools and majors that we're accustomed to recruiting from. One response has been developing new relationships with historically black colleges and universities (HBCUs), in part because of support and collaboration between the DEI Council and our Talent Acquisition team.
Another thing we're focused on is finding opportunities to create safe spaces for people to communicate about challenges that they're experiencing based on their identities with other folks who identify similarly. We recently shared resources to educate SGH staff members about gender identities and offered new ways for people to self-identify their genders and decide how (and whether) their gender identity is communicated to others. Part of that includes introducing people to the idea of pronouns, how pronouns are used, the range of pronouns that people may use, and approaches to incorporate respect for other people's gender identities into daily conversations.
Looking ahead, we also plan to implement new employee resource groups and seek ways to improve leadership's capability to comfortably have conversations about DEI-related issues. We want to empower people to develop skills that allow individual relationships and individual career paths at SGH to move forward with the greatest amount of support.
What does future success for the DEI program look like?
I think at first, we see success through increased reports of comfort and satisfaction in our workplace. We would love to continue growing the diversity of our team members, but I feel that will happen naturally when the full range of SGH employees reports high rates of satisfaction with the environment we work in. That probably includes some benchmarking to measure our progress in a quantitative way, but it's also through word-of-mouth and the conversations we're having day-to-day—both internally with our colleagues and with recent graduates looking to join SGH and industry peers.
How can other people help with these efforts?
First and foremost, be curious, be open, and consider yourself an ambassador of your workplace and industry values. Be a good peer and coworker. Second, know that if you find that goal challenging, you should speak to your supervisor about what's difficult and what you need. Those conversations are important to gathering feedback and developing recommendations that address your needs and help others become better DEI allies.