Blog
Building a Passion for Preservation
September 25, 2018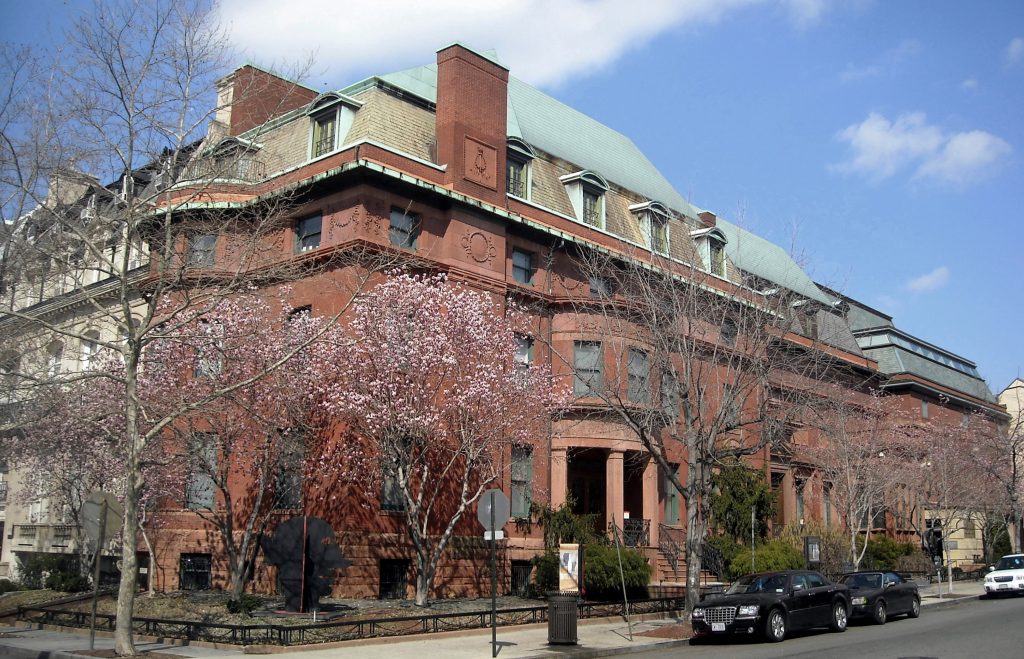 Simpson Gumpertz & Heger Senior Principal Mat Daw shares his love of structural engineering and historic preservation, discusses how he came to join the SGH team earlier this year, and looks to the future in Washington, DC.
Q. What is your area of practice at SGH? 
I enjoy working on a broad range of project types – including new structural design, investigation work, and rehabilitation – but historic preservation has been my passion for many years. It's something that has always intrigued me. I enjoy solving problems and being the person that clients can go to when they have a seemingly impossible structural challenge. I take a very positive approach in my work and like to help, whether that's saving a landmark building, creating something new, or executing a small but complex project detail.
Q. What led you to SGH?
I joined SGH earlier this year as part of the firm's acquisition of Keast & Hood's team in Washington, DC. I've known and partnered with SGH for several years, but the time was right to join forces in a more meaningful way. SGH has a great reputation in many different aspects of engineering, including building enclosure and structural engineering, and I saw an opportunity to combine our strengths in these core areas. Our historic preservation portfolios complement each other well and we have several exciting projects ongoing, including restoration work on several memorials, embassy buildings, and hotels here in the area. Since I came on board in February, I have worked collaboratively – locally and with other offices – on a number of exciting projects with my new partners. I appreciate the cross-pollination of ideas and creativity here.
Q. How did you get into structural engineering?
I wanted to be part of the building industry since the eighth grade, when I first learned architectural drafting and descriptive geometry. I had a drafting teacher who became a great mentor and helped me find my first job as a drafter in a local industrial ceramics engineering firm near my hometown in Western Pennsylvania. After high school, I chose Drexel University's architectural engineering program with a dual major in civil engineering, which was ideal for pursuing my interests in the field. From there, I gravitated toward structural engineering, which followed my intuition and curiosity about how structures work and fit within the big picture of building construction.
I encourage everyone to find a passion that drives them and seek out and engage others who feel the same way.
Q. Why historic preservation?
When I joined Keast & Hood in 1996, one of my mentors was Nick Gianopulos. Nick was one of the pioneers of historic preservation in the structural engineering world, and coined the phrase, "Let the building tell the story." He taught me how to "listen" to a building and how to diagnose and develop interventions that are appropriate in a historic context. He showed me the importance of bringing creative engineering ideas to historic building projects. Nick recently passed away at age 93 and I miss him dearly. He touched and inspired so many in our industry and his many years of advice will always guide me. With the many lessons that I have learned, I have grown to appreciate just how rewarding our work truly is.
Q. What else keeps you busy? 
I've always had a hard time saying no when asked to volunteer because I want to contribute and make a difference. When I get involved, I commit my time fully. I currently serve on three boards of directors – the Washington Architectural Foundation, the DC Preservation League, and the Preservation Maryland Organization. I also sit on a technical advisory group (TAG) for DCRA, which is the DC code organization. The TAG provides technical insight, reviews potential code changes, and meets with the local code officials to help affect changes in legislation. We've recently focused on legislation governing adjacent property construction involving underpinning and excavation support and dealing with snow drift load issues caused by new, taller buildings constructed adjacent to existing, smaller properties. We are also at the early stage of an ongoing effort to review and adapt the local code provisions to address high-rise, wood-framed construction, which is becoming more popular across the country.
Q. What advice do you have for aspiring professionals? 
You know, I'm fortunate to be in a profession that I love. I wake up every morning and can't wait to get to work. I encourage everyone to find a passion that drives them and seek out and engage others who feel the same way. I have had the privilege to have strong mentors throughout my career as I found my passions, and now I try to pass that along to my younger staff and colleagues in our industry.